Pivotal Research Group's Brian Wieser Sees Dispute Working Out For CBS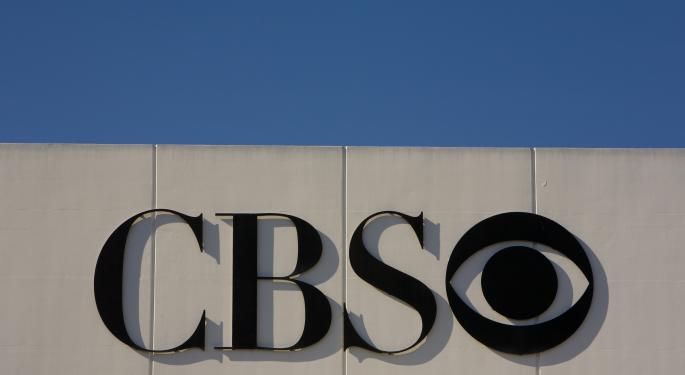 Pivotal Research Group senior analyst Brian Wieser thinks Time Warner Cable (NYSE: TWC) will lose their standoff with CBS (NYSE: CBS). He discussed his opinion on CNBC's Squawk Box Monday morning.
In the meantime, millions of Time Warner Cable customers are missing out while the company's dispute over retransmission fees with CBS remains unresolved.
"Give it a few weeks, then you might have more clarity. It could get resolved at any point, but at the end of the day CBS is going to get paid more, consumers are going to pay more, and then we'll forget about this and move on," said Wieser.
According to Wieser, Time Warner is holding out in order to "inflict maximum damage on CBS." He noted that they're both trying to "hurt each other as much as possible."
Time Warner will ultimately lose the standoff, Wieser said.
Related: FOX Taking Over As Broadcast Partner For The U.S. Open
"You think that the broadcast networks would be more invested in, let's say, the long term future health of the distributors, but they know that there are plenty of other channels to distribute content going forward. The big risk, frankly, from the broadcaster's side, is regulatory reform," said Wieser.
"And this is a multi-year process, but if you go back to the 1992 Cable Act, which is the foundation for why these rules are in place, the law was put in place to fight rising cable rates. And I even found a quote. I watched the testimony recently from Laurence Tisch, CEO of CBS at the time, saying 'This will never cause cable rates to go up. This could never be a $3 billion a year business.' "
Wieser cited that this year it's estimated that retransmission fees will generate $3 billion in revenue this year.
At the time of this writing, Jason Cunningham had no position in the mentioned equities.
Posted-In: CNBC News Rumors Futures Topics Hot Markets Media Best of Benzinga
View Comments and Join the Discussion!