Crossbar's George Minassian Presents What Could Be The Future Of Storage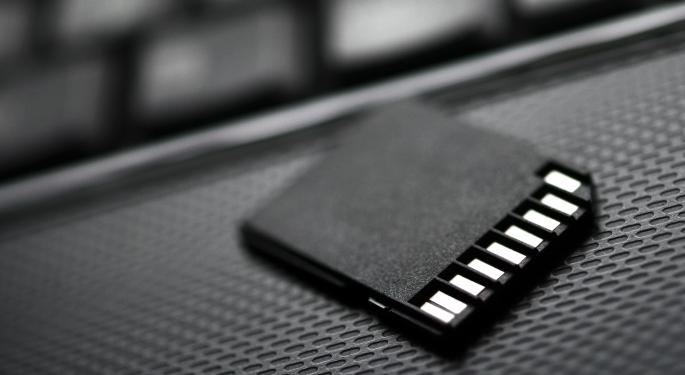 George Minassian, co-founder and CEO of Crossbar, appeared on CNBC's to talk about his flash memory disrupting technology, which increases storage in mobile devices.
Analysts have noted that the startup could take away market share from Micron (NASDAQ: MU) if successful.
The product works in a variety of tablets and smartphones, using less battery power and physical space, while containing a significantly larger storage capacity than other products on the market, Minassian said.
"We introduce the technology that allows devices to have up to one terabyte capacity in the size of a postage stamp. That's equivalent to having the content of 15 or more iPads in one single device," said Minassian in reference to their Resistive RAM technology.
Related: Amazon Reduces Kindle Fire HD Price After Losing Market Share
According to Minassian, RRAM also accomplishes less battery usage than any other storage component, extending the overall lifespans of most mobile devices.
"The simplicity of the structure, and the physics allows us to deliver on the promise," said Minassian.
RRAM technology is under patent, and Crossbar plans to license the product to manufacturers in the near future, Minassian said.
At the time of this writing, Jason Cunningham had no position in the mentioned equities.
View Comments and Join the Discussion!
Posted-In: News Entrepreneurship Rumors Startups Hot Tech Media General Best of Benzinga