Netflix's Upcoming Q2 Results With S&P Capital IQ Media Analyst Tuna Amobi (NFLX)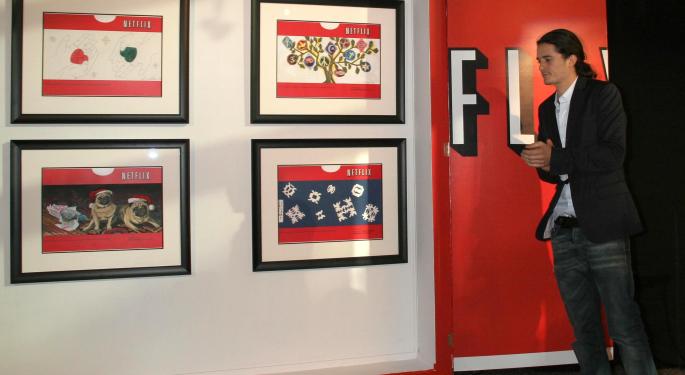 Standard & Poor's Capital IQ Senior Equity Analyst Tuna Amobi commented on whether or not Netflix's (NASDAQ: NFLX) Emmy nominations will bring in more long-term subscribers, leading to better quarterly numbers on CNBC's Squawk Box Monday morning.
Netflix will be releasing its Q2 earnings after Monday's closing bell.
Related: Benzinga's PreMarket Info Recap for July 22, 2013: S&P Makes New All-Time Highs
Amobi said that one of the biggest data points that he'll be watching is subscriber acquisition retention, in addition to subscriber viewing hours. Currently, Netflix's streaming hours are climbing over the billion-hour viewing mark every month, he said. He believes that this will continue.
Competitors look at Netflix's high subscription numbers and are entering into battle with full force, with Amazon (NASDAQ: AMZN) Prime pushing their streaming service, and HBO dominating Emmy nominations this year by being a creative juggernaut with their content.
"We think the addressable market for Netflix is potentially at least twice HBO's, and while a lot has been made of HBO's dominance in the Emmy nominations, keep in mind Netflix got its own within six months," said Amobi.
"HBO took almost 25 years to get their own Emmy. So, in broader context, we think [Netflix is] moving in the right direction. We think there is a huge addressable market internationally, and that's the other part of this story."
In regards to Amazon Prime's investment in online streaming, including creating their own original programming, Amobi said that it shows the potential upside from this market.
"If you're a content provider, this is going to be a nirvana, cause ultimately I think it's driven up the strategic value of content. So this is all good for the future of television I think," said Amobi.
Posted-In: CNBC Earnings News Dividends Rumors Topics Global Hot Best of Benzinga
View Comments and Join the Discussion!