Morsi's Lack Of Support Amid Egyptian Protests With President Of Eurasia Group Ian Bremmer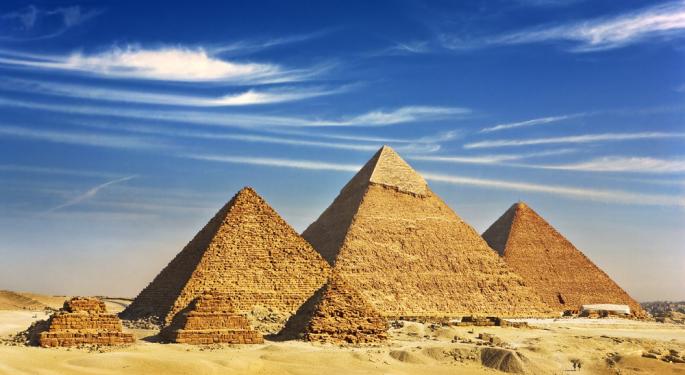 Ian Bremmer, political scientist and founder/president of Eurasia Group, went over Egyptian instability on CNBC's Squawk Box Monday morning, covering some of the reasons behind the mass protesting that's pushing for President Mohamed Morsi to resign from office.
He said that the Egyptian military has a good sense of balance between religious values and secularism, and that they're willing to support an Islamic leader as long as they're effective. All of Morsi's supporters have asked him to step down because of how ineffective he's been, Bremmer said.
Bremmer went on to say that beyond the economic issues, Egypt's judiciary branch is directly in opposed to Morsi, and the legislative branch is simply not working. He said that within the first year, even the Muslim Brotherhood recognizes that Morsi has an inability to govern the country. Currently, the military, which is Egypt's biggest political force, is standing on the sidelines.
Related: Center House Ltd. CEO Mac McClelland Says Egyptian Unrest Will Bring Violent Crackdown
There have been millions flooding the streets of Egypt over the past few days, Bremmer continued, but the temperature is over 100 degrees, and because of Ramadan approaching on July 8, many are already fasting or will begin to fast.
"It's going to be really hard to maintain that level of momentum going forward," said Bremmer.
Bremmer also cited the effect the protesting has on other countries, saying that Egypt has historically been a leader in trying to create stability in the broader Middle East. For instance, they would in all likelihood take a more active role in finding a harmonious solution to the conflict in Syria opposed to avoiding involvement.
"It does have a negative impact on other countries in the region," said Bremmer.
Posted-In: News Emerging Markets Topics Events Global Hot Markets Media Best of Benzinga
View Comments and Join the Discussion!