Center House Ltd. CEO Mac McClelland Says Egyptian Unrest Will Bring Violent Crackdown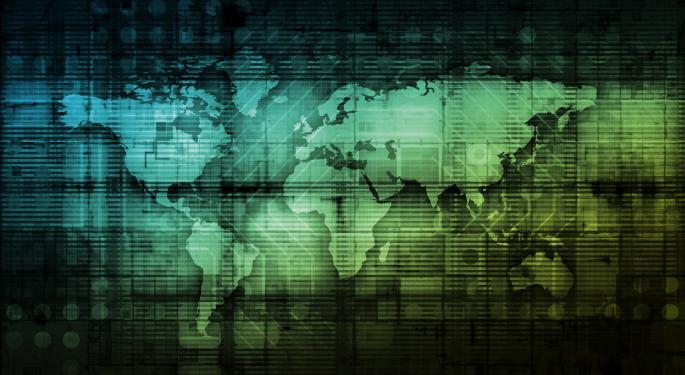 Mac McClelland, CEO of Center House Ltd., the financial advisory company that holds expertise in the security, energy, government, and business sectors of North Africa, South Asia and the Middle East, spoke on CNBC's Squawk Box via telephone to discuss the recent unrest in Egypt that's been caused by more protesting against President President Mohamed Morsi.
The protesting and instability comes a little over a year after Morsi was sworn in following Egypt's first democratic presidential elections after the Egyptian Revolution of 2011.
Part of the reasoning behind the protesting comes from a combined rise of poverty and inflation in Egypt. McClelland said that harmful combo comes from Morsi's empty jobs creation promises on the commercial side, in which he said that the Islamic party could jump start the economy. The other side is that the royal families who control major companies have many centuries worth of legitimacy in the area which is something that "Mohamed Morsi doesn't have."
"If you look across the Arab Spring, it's the dictators and the strongmen, the mafia-types who have fallen, not the royal family members, and so it's that legitimacy that Mohamed Morsi thought the Islamic party would give him that hasn't really happened," said McClelland.
"And so I think the protests are in response to that."
Related: Morsi's Lack Of Support Amid Egyptian Protests With President Of Eurasia Group Ian Bremmer
According to McClelland, many staples are subsidized by the Egyptian government, so certain aspects of their economy do remain normal, but since 2011, business that were in Egypt before have left because of what they perceive as security issues. Most of them have "pulled a lot of their people back, and they haven't really returned."
His hope is that everything settles down and that everybody goes back to their business, "but because the jobs have not been created, there are people in Egypt that are not able to feed their families, and that's going to continue the disruption indefinitely."
"As often happens here, at some point Morsi is going to have to crackdown on the protesters, even though they're the same ones who helped bring him into power, you know, a year ago, and that crackdown is going to be violent, unfortunately," said McClelland.
Posted-In: News Emerging Markets Topics Events Global Hot Markets Media Best of Benzinga
View Comments and Join the Discussion!