Federal Reserve Bank of Minneapolis President Narayana Kocherlakota Says Fed Funds Rate Will Stay Low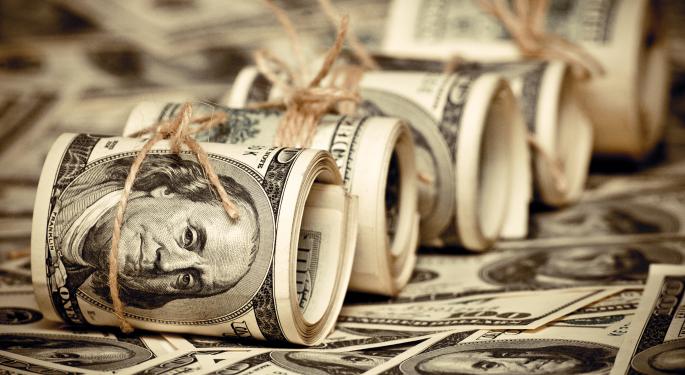 Narayana Kocherlakota, president of the Federal Reserve Bank of Minneapolis, appeared on CNBC's Squawk Box Wednesday morning to discuss Fed policy, including keeping the federal funds rate low so that unemployment can drop to under 6.5 percent.
The market has taken a hit since the Fed's May 22 statement, with the Dow down four percent and the 10-year yield up over 50 basis points, but from his vantage point, it won't be any less accommodating, and these indications of fear aren't deserved.
Kocherlakota thinks the real challenge is that, so far, the conversation has mostly been about the reduction of asset purchases. He called it a front end conversation about the back end, defining that as the momentum of uncertainty around the Fed's plans for their "main policy instrument," the federal funds rate, as the economy continues to recover. He cited that their plan is to keep the federal funds rate low until unemployment drops to under 6.5 percent.
What will happen when it does drop below 6.5 percent?
"We've said some qualitative things about that, but I think those qualitative things are, are, uh, leave a lot of room for uncertainty," said Kocherlakota.
"And so all of the conversation about tapering and about 'How fast are the flow of purchases going to be reduced?' I think is being translated in markets into, ah, concerns about what's going to happen to the Fed funds rate. And I think the, the right approach for us to be dealing with that problem is to be clearer about what our intentions are about that, our main policy instrument, once the recovery advances."
Kocherlakota said that they often take for granted people's understanding that the Fed is "in the business of accommodation for long after the asset purchases end."
He said that they're in the business of accommodation "as the economic recovery strengthens." Although, Kocherlakota went on to say that they need to bring home the qualitative points in a more specific way.
"If we do that I think we'll be able, more easily able to deal with what is really a minor tweak in policy in terms of talking about how long the flow of purchases will continue," said Kocherlakota.
According to Kocherlakota, a part of the movement of yields could be due to the economy improving, saying that as the economy improves, people will expect interest rates to go up, since the Fed will be less accommodating due to the improvement. He still, however, attributes much of the movement to communication errors from the Fed, saying that people think that "we're going to be having a higher path of the Fed funds rate than they had thought for a given set of economic conditions."
His own outlook growth will rise slowly, projecting 2.5 percent for the year with the acceleration pushing into 2014. He expects unemployment to hit seven percent by the second half of 2014, and then hitting 6.5 percent in 2015. Kocherlakota thinks the Fed should continue to buy assets until the unemployment decreases to seven percent.
Kocherlakota said that whether they continue with asset purchases through mid 2014 or early 2015, the impact is actually very small. He again blamed the reaction in markets on doubts over the federal funds rate.
In terms of inflation, Kocherlakota believes that it should be something the Fed is keeping their eye on, saying that they should defend their two percent target "from below as well as from above." He said that his outlook on inflation has slightly declined, coming "down a little bit from the beginning of the year," but saying that ultimately he thinks "inflation will come back up."
Posted-In: CNBC News Topics Economics Hot Markets Media Interview Best of Benzinga
View Comments and Join the Discussion!