John McAfee's Shocking Plunge Back into the Public Eye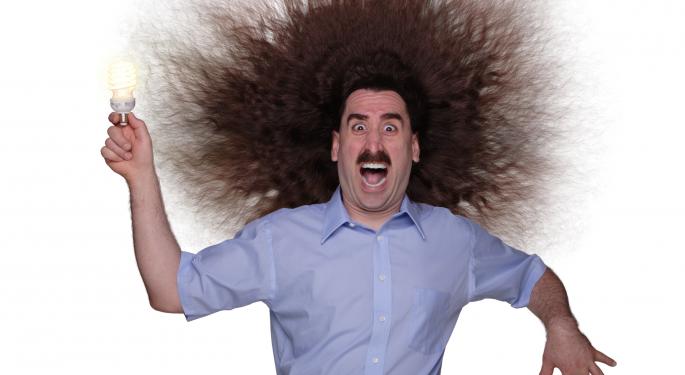 It's Friday—a perfect day to cover quadruple witching, the fed, Oracle (NASDAQ: ORCL), and the epic drop in the world markets this week.
But, if you're tired of the glut of stories on those topics this week, maybe this shocking story will make for an adequate respite from what is a week to forget.
Symantec (NASDAQ: SYMC), maker of the popular Norton Antivirus software has to be loving the recent video posted by none other than John McAfee, the founder of McAfee, the maker of the other most popular antivirus software.
McAfee is the founder, but he hasn't been associated with the company for 15 years, for reasons soon to be quite clear.
Apparently, McAfee was getting a lot of emails from unhappy people who want to know how to take McAfee software off of their computer. Google (NASDAQ: GOOG) and YouTube are foreign to these emailers, so they did what any resourceful person would do unless they work for the Belize police force: They found John McAfee.
McAfee got tired of all of the questions so he made a video. Before we link to the video, here's the disclaimer: In a world where shocking is no longer shocking, you're likely to be a bit disturbed by this.
The video depicts John McAfee decked out in a Hugh Hefner-style smoking jacket, lighting a cigarette with burning money, and cussing so much that it would be an insult to cussing sailors to say that he's "cussing like a sailor."
Did we mentioned the barely-dressed women, sexual subject matter, some drugs and for the big finale, gunfire? (Watch the 4:30 minute video if you want the full plotline.)
And in case you're wondering, if you're looking for the answer to your original question, McAfee has "no idea" how to uninstall the software.
According to CNBC, after all of the anti-McAfee slurs in the video, a spokesman for McAfee (the company) said, "While we take any attack on our products seriously, these ludicrous statements have no basis in reality. We continue to focus on what matters—our customers."
Maybe he's suffering the after-effects of running from a country's government that had reason to believe he may have killed his neighbor or maybe it's the years of alleged drug use.
Who knows why he would make his public re-debut as a repulsive video star but here's some advice for Symantec. If you hear that McAfee is looking for funding for his next video project, write a check—today. He's doing your revenue numbers a huge favor.
Disclosure: At the time of this writing, Tim Parker had no position in the companies mentioned but loves Criminal Minds. (The show, not actual criminal minds.)
Posted-In: Google John McAfee OracleCNBC Earnings News Media General Best of Benzinga
View Comments and Join the Discussion!