CEO Clarence Otis On Darden Restaurants' Cautious Planning (DRI)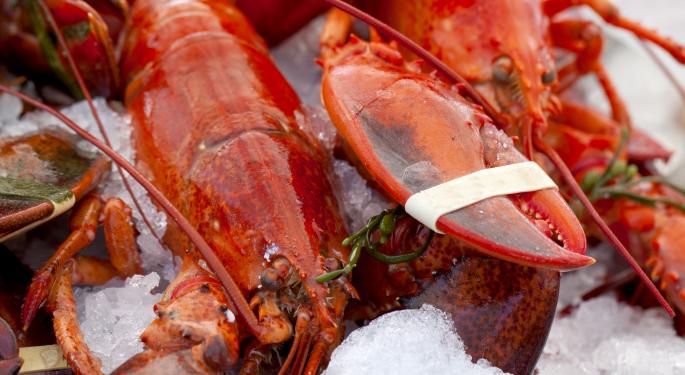 Darden Restaurants (NYSE: DRI) CEO Clarence Otis appeared on CNBC's Squawk Box to address issues in the broader economy that have impacted their stock, and to talk about the company overall.
Responding to poor numbers requires them look at the broader economy, he said. According to Otis, they're preparing for two percent GDP growth, reflecting the numbers of the last 12 months. He said that they don't' go off of Fed projections, and that it's been a mistake for Darden Restaurants in the past to plan for optimism. Instead, the company looks back historically when planning.
"We feel like we really have to assume that conditions are going to stay the same and hope that the Fed is right," said Otis.
Otis noted that part of it was from being burned in the past by optimism that didn't pan out, but he also contributed it to "consumers that remain under pressure."
Otis said that the broader consumer market won't see a big difference between 2, 2.5, or 2.6 percent GDP growth, saying that from that perspective, their strategies based on last year's numbers make sense.
Now more than ever, Darden Restaurants is paying attention to different segments of consumers. This is because all of the different segments are behaving differently. Otis said that those who are financially stretched need affordability in promotions and the core menu. Others who aren't hurting financially are back to normalized spending behavior.
"What we try to do is be very dynamic and address all of those consumers, because all of them are inside our three largest, sort of mass market brands," said Otis.
Those are Red Lobster, Olive Garden and LongHorn. The chains cover seafood, Italian and steakhouse restaurant segments respectively. These are all very challenging to run, Otis said, because the costumer bases in all three are all so different.
They also have upscale restaurants like Capital Grille, Eddie V's and Seasons 52, however, where consumers are in a completely different place financially, and don't have to pay attention to affordability in the same way. For those restaurants, Otis said, it's all about staying on-trend with the various elements of costumer experience.
Otis went on to discuss commodity prices and inflation. He said that with the exception of beef, commodity prices have been pretty well contained, with the occasional spikes in seafood due to production issues. He sees low levels of inflation in their business, at about 2 percent overall.
Otis also commented on healthcare reform, calling the possible impacts to jobs providers unknown.
"I think the best thing all of us can do is wait and see," said Otis.
Posted-In: CNBC News Topics Restaurants Economics Hot Markets Media Best of Benzinga
View Comments and Join the Discussion!