Free of Poop and Ready to Sail, Carnival Cruises CEO Gerry Cahill Talks Triumph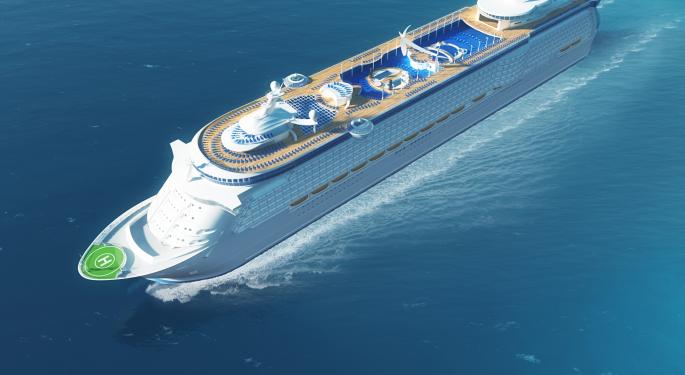 Carnival Cruises (NYSE: CCL) CEO Gerry Cahill spoke on CNBC's Squawk Box Thursday morning from the port in Galveston, TX that a revamped cruise ship Triumph calls home.
After a publicity disaster last February when an engine room fire left passengers floating around on Triumph in the Gulf of Mexico with no toilets and no electricity, the ship sails off for a sold out four-day cruise.
"I walked through the whole ship and met all of the guests," said Cahill in regards to meeting passengers in Mobile, AL after their nightmarish cruise aboard the old Triumph in the beginning of the year.
Triumph's five-day cruise that leaves on Monday is also sold out.
Cahill said that they spent a lot of time and money to refurbish the entire ship.
"The ship ended up being out of service for almost four months. That did give us a fair amount of time to work on it," said Cahill.
He said that they focused on fire safety, the wiring in the engine rooms to prevent future failures and they also added an emergency diesel generator. They're spending $300 million in total to refurbish a total of 24 ships.
He said that Triumph is the second ship that's been completely reconfigured.
"A lot of the other ships need changes that are very minor, but basically what we're talking about here is not a safety issue…what we're doing is going above and beyond. The real dollars that are being invested are dealing with the comfort issue," said Cahill.
In regards to the drastic cruise discounts that they're using to fill the ships, Cahill said they have very loyal past guests, and carry about 4.5 million guests a year.
"Our guests, our past guests, are coming back," said Cahill.
Posted-In: CNBCCNBC News Topics Hot Markets Media General Best of Benzinga
View Comments and Join the Discussion!