Former CEO Of General Electric Jack Welch Lets It All Out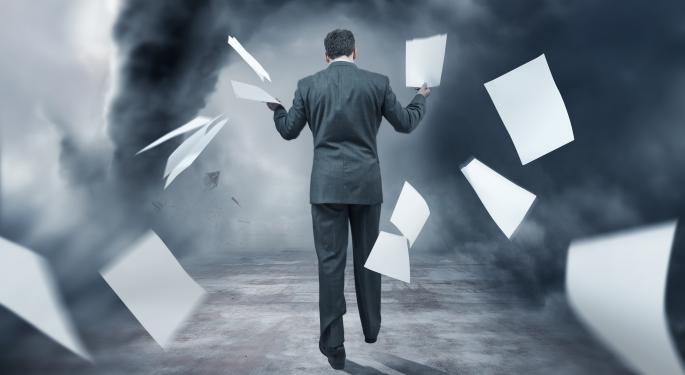 Jack Welch, former CEO of General Electric (NYSE: GE) and founder of the Jack Welch Management Institute, went on CNBC's Squawk Box Tuesday morning to seemingly give his opinion on everything in his scope.
Welch started off by expressing that Edward Snowden, now famous for unveiling classified government surveillance secrets, should get the book thrown at him.
"He broke the Law, he should be prosecuted, and we gotta expedite him back here and prosecute him to the full extent of the law," said Welch.
He noted that in regards to the National Security Agency security scandal, Welch gave President Obama a grade 'A.' He called the Internal Revenue Service scandal, however, a "total tragedy" and a "real scandal."
Welch went on to say that he found Attorney General Eric Holder to be "misleading at best."
According to Welch, government employees being unionized is a major problem, because they can benefit by manipulating the system through elections. He said that even the most decent people in the world are making subjective decisions when working at places like the IRS and Bureau of Labor Statistics, where opinion-based judgement comes into play. He said that biases must come through.
"The BLS in their handbook has two pages describing biases, because they recognize the problem. People are gonna, in their self-interest, vote for bigger government, more jobs, and more tax revenue," said Welch.
He said both the IRS and the BLS want bigger government and better wages for themselves. Welch expressed that more government jobs skew the recovery numbers, saying that right before the election in 2012, the government hired 600,000 people, the largest number since 1983, but we're now at the lowest participation rate in 30 years. He said that it all leads to a Q4 that has the lowest number of the recovery for GDP at 0.4%.
As far as the free market goes, Welch sees an increase in demand for cooper and steel products, which he's seen occur over the past six months.
"That's the little tiny, sniff that things have changed form 'Give us the lowest possible price on copper and steel' to 'Give us the damn product, when we want it, how we want it,'" said Welch.
He called it an "industrial smell."
When it comes to China, he said that every time he goes, he wonders who will live in the apartment buildings that keep going.
"We would see, literally, a mile or two of steady, empty apartments," said Welch.
As far as splitting the role of board chairman and CEO goes, Welch thinks "it's the dumbest idea in the world."
In the case of James Dimon, JPMorgan Chase (NYSE: JPM) president, board chairman and CEO, Welch said it was stupid to go after the best in the game.
His final words came sharp, but Welch said that "our economy has a chance to have more than hope in the last act," wrapping up with more words against big government. He said that the impact of healthcare reform will "drive us crazy," and that immigration reform will look identical, saying it's more "government, government, government."
View Comments and Join the Discussion!
Posted-In: News Movers & Shakers Politics Topics Global Economics Hot Markets Best of Benzinga