Bob Evans' CEO Steven Davis Offers Servings Of Good News This Morning (BOBE)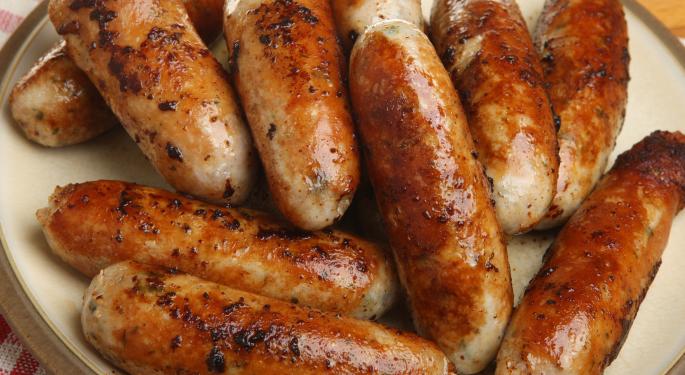 Steven Davis, Bob Evans Farms (NASDAQ: BOBE) Chairman and CEO went on CNBC's Squawk Box to talk about the company's recent changes and comeback from their early year dip.
They are in a total of 19 states, most of which are in the heartland, and have their highest concentration of restaurants in Ohio. Their food products however, are in all 50 states and in parts of Canada and Mexico.
"Our brands do stretch," said Evans.
The company acquired Mimi's Cafe in 2004 and joined the company in 2006, establishing five brand-builders to drive the business. Recently, they sold it.
"One of the things we found with Mimi's is we didn't quite get the return on invested capital. Similar to the way that we're getting on Bob Evans with our Farm Fresh Refresh remodels, and also with many of the investments that we've been making in the foods products business," said Evans.
"And family dinning is a less congested space than say the casual dinning sector. So for a lot of reasons, strategically it didn't fit for us, it did fit for the company we did sell it to, so it's been a great transition for them and it's a great transition for us," said Evans.
He noted the soft market for restaurants at points earlier in the year, saying that the weather and economy were factors, but that a resilient consumer helped them bounce back.
"The good news is, if you play value and convenience well, you'll attract consumers," said Evans.
According to Evans, the category-wide dip was temporary, and he's optimistic about the company's future, also noting that they're had good numbers recently.
Posted-In: CNBC News Topics Restaurants Management Hot Media General Best of Benzinga
View Comments and Join the Discussion!