Growth, Growth, And More Growth: Yahoo's Mayer And Tumblr's Karp Talk Deal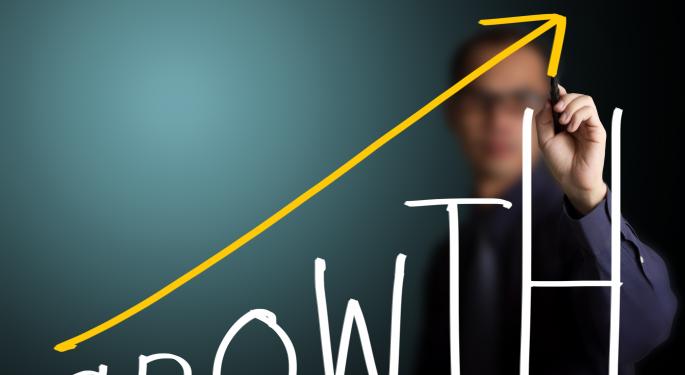 Yahoo (NASDAQ: YHOO) CEO Marissa Mayer and Tumblr CEO David Karp sat down on CNBC's Squawk on the Street to discuss Yahoo's acquisition of the popular blogging service.
Mayer started out by saying that she wants Yahoo to move fast as a company in terms of shipping products and making decisions, noting that since the acquisition there's been a 20 percent upside to organic traffic. She said that the acquisition is part of enhancing their growth story, and that she feels confident about the evaluation.
Mayer trusts her instincts, and said that it's clear that Tumblr has a great thing going. She commented on her statement to the press in which she said Yahoo "won't mess is up," saying that they'll be allowing Tumblr to function as they are, as to not interfere with their current and future success.
Karp said that he hasn't thought about what to do with his portion of the $1.1 billion Tumblr scored during the purchase, but that maybe he'll learn a thing or two about philanthropy when he does decide to spend it.
Karp also said that Tumblr was his baby, and that it's where he'll be giving all of his heart and attention.
Karp will continue to operate Tumblr independently while sharing his ideas and insights with parent company Yahoo, and vice versa. Mayer said that this allows Tumblr to run as fast as they can to better deliver value to Yahoo as a whole.
Karp called Tumblr a mission to serve an incredibly creative community. He said that he's always been open minded about the structure of the company, and that his focus is on serving the mission.
A fear hyped up in recent media coverage is that advertisers will be frightened off by the amount of inappropriate content that's featured in some Tumblr blogs, but Mayer said Tumblr actually has less of that type of content than any of their peers. For advertisers, she said, it's going to come down to targeting ads.
Karp added that most content is appropriate, citing that very few of the 900 news posts made every second on Tumblr are inappropriate.
Mayer noted that Tumblr has already done some advertising.
"The ten top movie studios all advertise with Tumblr, eight of the top ten brands in the world are already on Tumblr, and so there's a lot of out brand eagerness," said Mayer.
The Tumblr acquisition is a growth opportunity that Mayer is excited about on many levels, saying that it's Yahoo's job to help Tumblr execute that growth.
"We've been talking about it and have been very clear that our goal is to grow, to grow with the market, and eventually to grow faster than the market, and you know, Tumblr's hyper growth and the massiveness of that user base is amazing," said Mayer.
"So growing our audience by 50 percent to more than a billion users a month, that's huge. Getting 20 percent uplift on traffic, that's a big deal, and that's what was really attractive about this. So it's much more about growth."
Mayer said that you don't set out to make an acquisition like this, and that it only happens if it makes absolute sense.
"The energy in this industry is awesome right now. It's an awesome community to be a part of," said Karp.
Posted-In: News Movers & Shakers Topics Management Hot Movers Tech Media Best of Benzinga
View Comments and Join the Discussion!