JP Morgan Chase's Thomas Lee On Undervalued Markets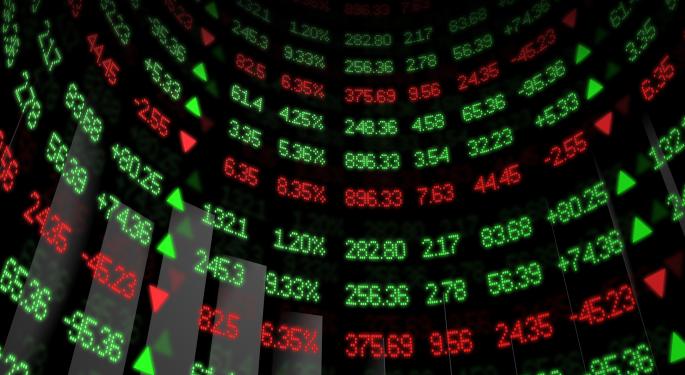 Thomas Lee, JPMorgan Chase (NYSE: JPM) Chief U.S. Equity Strategist, spoke on CNBC's Squawk Box on Monday morning, where he discussed where investors should put their money to work and why, as well as the place of the Fed in today's and tomorrow's market.
"I think investors who have't put money to work should really seriously consider putting money to work, even at current levels. Our target earlier in late December, we established a target for 2013 of 1580, but just last week we actually raised it to 1715, and I think one of the ways people just need to think about it, you know, what should I be buying," said Lee.
"And I think one of the areas, or the several areas that are still really undervalued are technology, healthcare, and financials."
These areas are dependent on the underlying economy, and according to Lee, they're encouraged by the labor markets showing improvement, the increase in consumer spending, and housing, where there is a slowly growing revival.
"The markets discounting, and I think that the improvement is supporting higher prices. And again, you know, it's hard to say, you know, if I had to liquidate the entire U.S. economy today, what would the value be? But without question, I think that we're going to look at a much stronger economy next year, so it does justify higher prices," said Lee.
Lee thinks that between now and yearend, it is easy to make a case for technology rerates.
"You know, from a 13 PE, every one point increase in the tech PE multiple now is almost 27 points in the S&P, so you could actually get towards 1700 just from tech alone. And I think investors are going to start to look at the groups that are kind of cheaper on a PE base, and that includes healthcare and financials as well," said Lee.
Lee said that the credibility of the Fed has been very supportive of the markets in providing liquidity. He said that the Fed is only going to dial back their asset purchases when there is very meaningful evidence that the economy is sustaining a much higher level of growth, which from an equity perspective means that the Fed's actions aren't going to be necessary in that case.
According to Lee, durable goods investemnt, which is still at 21% GDP, nearly a 50 year low, is going to start making its way back to its long-term average of around 24%, and will even probably overshoot to 26% of GDP, having a huge effect on cyclical profit growth. He said it's a period that's going to look a lot like the 90s.
"So I think what we should start to see, and again, this is a test of the thesis, is that cyclical profits towards the end of this year should start accelerating, and that's really going to power us towards that 120, well, we think 117 next year, but you know, closer to 120 next year," Lee said.
Lee went on to say that two dynamics will be very powerful forces.
"Household net worth is back to '06 levels, corporate cash is the highest, as a percentage of assists, almost since Industrial America's history, you know, it's off the charts, meaning that there's massive liquidity both in the housing sector and cooperates. The other dynamic is obsolescence. You could take a look at any series that measures capitol stock for both households and for corporates, a lot of series are fully depreciated," said Lee.
Posted-In: CNBCNews Topics Hot Markets Tech Media General Best of Benzinga
View Comments and Join the Discussion!