CFTC's Bart Chilton On Bloomberg Privacy Violations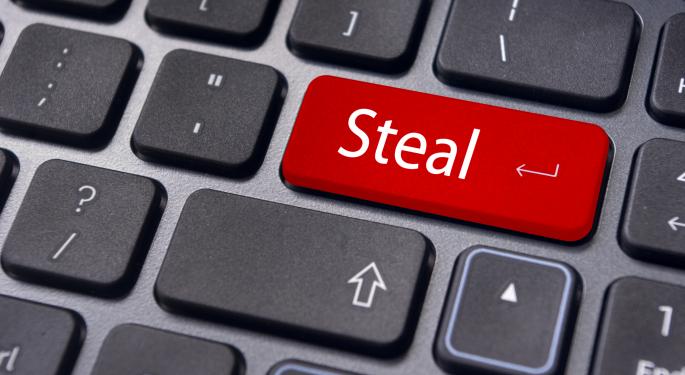 Commodity Futures Trading Commission Commissioner Bart Chilton appeared on CNBC's Squawk Box Monday to discuss the Bloomberg News terminal spying scandal and his hopes for future accountability through new regulations on swap-execution facilities.
"Once Bloomberg would be under us, under our jurisdiction, this is definitely something we'd go after, but it's sort of a void here, in that there's no regulator that really looks after news information providers," said Chilton.
Chilton noted that investors trade on Bloomberg Terminals.
"Anytime there is a permeable membrane between the trading arm and the news arm, that's a huge issue," said Chilton.
Chilton went on to comment that no one really knows whether or not Bloomberg only collected mundane data as they claimed, and stated that the matter definitely merits further review.
"If there's trading data that got out, if prices were impacted by this, I mean that's still, you have to look at the facts and circumstances, but that could theoretically be a lawsuit. I'm not saying by the government, although you wouldn't rule it out of the question, but by firms," said Chilton.
"That if prices are moved, that's when you get into culpable behavior that can be dealt with with a court case," said Chilton.
Chilton admitted that the CFTC also uses Bloomberg, but that he's not aware of the details.
"It's ethically challenging whether or not you should be using that stuff," said Chilton.
According to Chilton, it reflects the overall issues of technology movers and high-frequency trading, and whether or not proper regulation is in place to deal with how technology has morphed in the markets. He said the there must be procedures and practices in place to avoid additional calamities.
New regulations in the swaps market would be prospective Chilton said. He also said that even if the new regulations pass, they still won't take effect for some time.
If they do, rules will be put in place to regulate swap execution facilities. According to Chilton, Bloomberg will presumably be considered one. Moving forward, they'll have the ability to investigate further Bloomberg actions, in which case they could fine them $140,000 for each time they're in violation of accessing private information.
Posted-In: CNBC News Politics Topics Hot Markets Tech Media Best of Benzinga
View Comments and Join the Discussion!