Donald Katz And The World Of Audible.com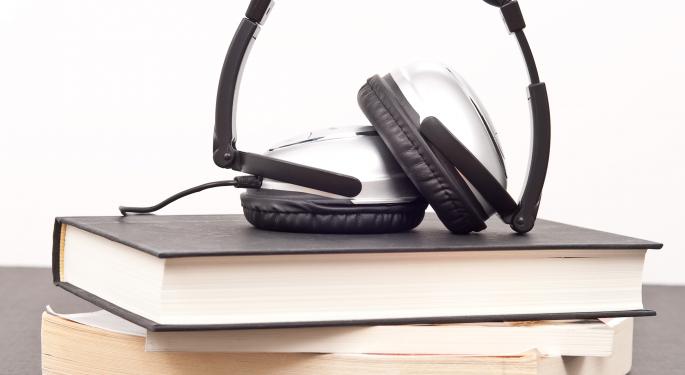 Donald Katz, Amazon's (NASDAQ: AMZN) Audible.com founder and chief executive officer, appeared on CNBC's Squawk Box on Thursday morning to talk about his popular audio book company.
Prior to founding Audible.com in 1995, Katz was a journalist and author. About 20 years ago, he was asked to write a book on the digital media revolution before there was a big innovation and change to write about. He said that there wasn't much to go on except predictions, which he couldn't base a book off of. Katz instead became more aware of the technology around him.
"The inefficiencies, which I saw a lot as an author in the publishing model, would be addressed by digital distribution," Katz said.
He looked into audio books, and realized after struggling with physical media, like books on tape, that there had to be a better way to reach out to the audio book market. So Katz and his college roommate, a computer science major, got together and invented the first digital audio player, which they launched in 1997, beating Apple's (NASDAQ: AAPL) iPod by almost five years.
According to Katz, Audible.com has millions of members based on a subscription service that offers them 18 audio books a year. He said that members often stay for longs periods of time based on their subscription model.
Part of their success comes from the practice of employing famous actors to read books for their service, recording the voices of A-listers like Jake Gyllenhaal, who read The Great Gatsby for Audible.com. Katz calls it fantastic storytelling retold to listeners from brilliant actors.
"It just sort of dawned on me that theater is based on text, movies are based on text. Why wouldn't books be some of the greatest scripts of all time," said Katz.
They also train actors to read for audio book recordings in programs at big acting schools like Tisch at NYU and UCLA. Katz said that it's created a new industry specific to audio books that breaks a model in the acting industry, which allows actors to work a lot more. He said they have several relatively unknown Broadway actors who earn several hundred thousand dollars a year from reading for Audible.com alone.
Six out of ten of their members had never purchased audio books before subscribing, but Audible.com audio books are of what some may consider the highest quality in the format's history. Katz said that his service is about what really matters, the writer and the actor, and the listener on the other side.
Posted-In: News Movers & Shakers Topics Hot Movers Tech Media General Best of Benzinga
View Comments and Join the Discussion!