Bart Chilton's New Deal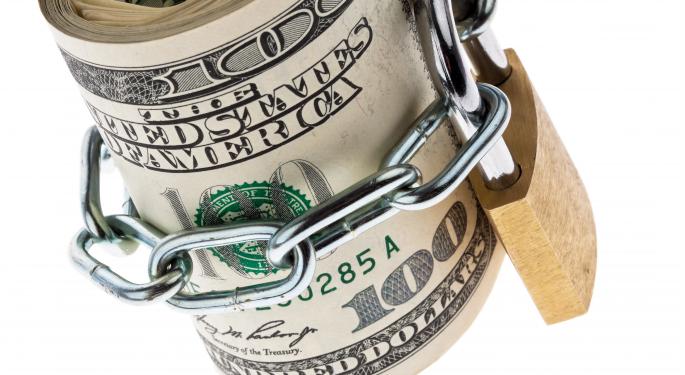 Bart Chilton, Commissioner of the U.S. Commodity Futures Trading Commission appeared on CNBC Squawk Box Wednesday morning, saying he wants to add transaction fees on derivatives and swaps to help fund his agency, and to hopefully tighten regulation.
"On the transaction fee, this is a thing that's been proposed by four different administrations. Republicans and democrats alike. Yet nobody has every really put pen to paper in the executive branch and sent something serious forward to congress," said Chilton. "All the other federal regulators are funded by a transaction fee."
His plan is to place six one hundredths of a cent on every transaction.
"Only transactions for speculative trading, not the end user, not for the folks that have skin in the game," said Chilton. "We could fund $300 million a year, which is what our agency needs."
Chilton also wants to make speed-traders more considerate of their actions in the process, saying that there are many trades going on at lightening speed that are scooping up micro dollars in milliseconds. He said that it's nonstop, and happening 24 hours a day, seven days a week, 365 days a year.
"Maybe we'll make them a little more thoughtful about the trades that they're making," said Chilton.
Chilton also stated that he doesn't want to remove the speed-trader from the market.
"I think they're important to the market, but I'm not so sure that they're not just a new version of the floor trader and the new middleman, and if they're only holding liquidity for two or three seconds, and they're really not transferring any risk, I'm not so sure that's as valuable to markets as it once was," said Chilton.
In regards to the impact of Chilton's proposed fee, he says that reactions will be predictably bad, but the reality won't be, further highlighting its necessity.
"They'll scream bloody murder, that it's going to impact liquidity, markets will migrate to someplace else. I'm not so sure. Again, we're talking about sixth one hundredth of a penny. All of the other federal regulators happen to have it, and it takes place in many countries around the world," said Chilton.
"But I think it's a deeper question as to whether or not we're going to have appropriate oversight for the populous. I mean, we don't have$100 million that we need to look over swaps, which are hundreds of trillions of dollars and cause the economic calamity, so we need the resources."
Posted-In: Bart Chilton CNBC U.S. Commodity Futures Trading CommissionNews Politics Media General Best of Benzinga
View Comments and Join the Discussion!