Barron's Picks And Pans: Apple, PG&E, Western Digital And More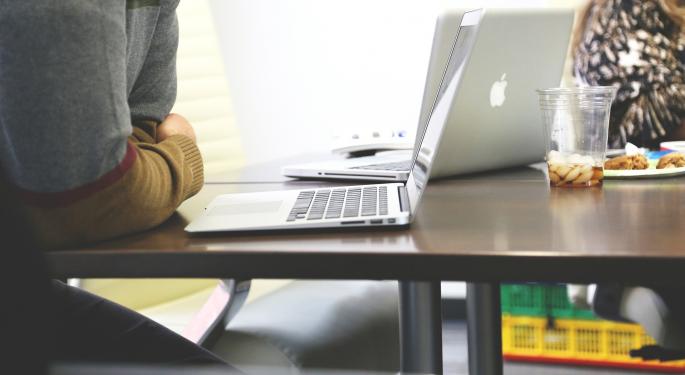 This weekend's Barron's cover story takes a look at why this is a golden moment for the iPhone and Mac maker.
Other featured articles examine the prospects for a data storage company that may be undervalued and a California electric utility that may not be on the hot seat after all.
Also, a roundtable of top independent financial advisors offers forecasts for the new year.
"Apple to Hit $1 Trillion in Market Value in 2018" by Jack Hough suggests that in a big shift, Apple Inc. (NASDAQ: AAPL) is generating predictable, stable earnings and merits a higher share price. Plus the tech giant could soon reach a milestone -- the first U.S. company with a $1 trillion market valuation. See why Barron's doesn't think a peak is near for the iPhone maker.
Jack Hough's companion article, "Apple's Out Front, but Can It Be Caught?" points out that the case for Apple as the first $1 trillion company doesn't imply a bearish outlook for other tech goliaths trading above $500 billion. Should Apple stumble somehow, would Microsoft Corporation (NASDAQ: MSFT) cross the finish line first? Or Amazon.com, Inc. (NASDAQ: AMZN)?
In "With Western Digital, No Need to Fear Flash Crash," Andrew Bary takes a look at why despite flash-memory prices possibly poised to decline, investors have overreacted and made Western Digital Corp (NASDAQ: WDC) stock a bargain. With one of the lowest earnings multiples in the S&P 500, could the shares have upside of as much as 50 percent as this article suggests?
See also: 9 Struggling Companies That Could Pivot To Blockchain
Shares of PG&E Corporation (NYSE: PGE) have tanked on fears that the San Francisco–based electric utility could be found liable for California wildfires that devastated parts of Napa and Sonoma counties, according to "After Dividend Suspension, PG&E Looks Like a Buy" by Andrew Bary. See why Barron's believes that the damages could be less than investors fear.
In Jack Otter's "Investment Advisors Take Wary Views From on High," a panel of top independent financial advisors reveals how they are preparing their clients for 2018. See what they expect from inflation and the consequences of tax reform. Enterprise Products Partners L.P. (NYSE: EPD) and Masco Corp (NYSE: MAS) are just two of the picks offered.
Also in this week's Barron's:
What the new tax law means for individuals
Whether bitcoin is suitable for small traders
Why cryptocurrency mania will end in tears
Embracing the reality of rising volatility
Where bargains in tech can still be found
How U.S. tax changes affect the allure of Ireland
A lesson from the opioid crisis
View Comments and Join the Discussion!
Posted-In: Amazon Amazon.com Apple Enterprise Products Partners Masco Microsoft PG&EMedia Best of Benzinga