Barron's Picks And Pans: 2017 Picks, Retail Stocks, AT&T And More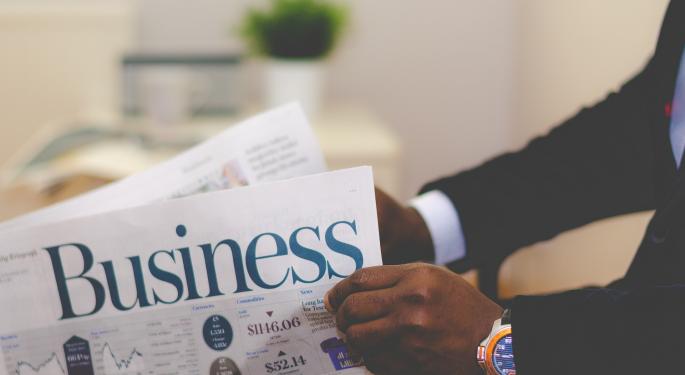 This weekend's Barron's includes 10 top stock picks for 2017.
The prospects for a broadcaster to the Hispanic market, a coal miner emerging from bankruptcy and a telecom giant's new service are also examined.
Another featured post predicts retail winners and losers from a corporate tax cut.
"Our Favorite 10 Stock Picks for 2017" by Andrew Bary presents Barron's top stocks picks for the year ahead, including Alphabet Inc (NASDAQ: GOOG) (NASDAQ: GOOGL), Citigroup Inc (NYSE: C) and Walt Disney Co (NYSE: DIS). See why they leaned toward laggards rather than momentum stocks, and see how the 2016 favorite picks fared.
In "Growing Hispanic Market Favors Entravision," David Englander makes the case that valuable spectrum and positive demographic trends could boost shares of broadcaster Entravision Communication (NYSE: EVC), which caters to the Hispanic market in the United States. In addition, should investors stick with Callaway Golf Co (NYSE: ELY)?
Jack Hough's "Retail's Rising Tide" suggests a corporate tax cut will boost retailers like TJX Companies Inc (NYSE: TJX) but will not reverse the fortunes of the likes of GameStop Corp. (NYSE: GME) and American Eagle Outfitters (NYSE: AEO). A rising tide may lift all boats, says Barron's, but it will not keep them all afloat for long.
The emergence from bankruptcy of miner Arch Coal, Inc. Class A (NYSE: ARCH) coincides with a surge in the price of coal, according to "Arch Coal's Shares Could Catch Fire" by Jack Willoughby. "Arch's timing coming out of bankruptcy couldn't have been better," says one expert quoted in the article. See why Barron's believes shares of the revived miner could rise as much as 75 percent.
In Tiernan Ray's "AT&T's Game-Changing DirecTV NOW: Can It Make Money?" the focus is on whether AT&T Inc. (NYSE: T) is well-positioned with an innovative new streaming service as broadband moves to wireless. While the future of television looks peachy, says Barron's, the burden of proof is on AT&T to show this new service really is as transformative as it implies.
Also In This Week's Barron's
How America loses in the war between Donald Trump and the media.
Whether Wall Street has turned bullish on Trump.
The dearth of women in the fund industry.
Strategies for selling loser investments and avoiding taxes on the winners.
A plan to save the country with Build America Bonds.
How to prepare for the Trump era.
Teaching the newly rich how to manage their money and emotions.
Whether payouts will rebound as energy stocks rally.
What is next for Starbucks Corporation (NASDAQ: SBUX).
Whether to believe the OPEC hype.
The "right" health plan for America.
View Comments and Join the Discussion!
Posted-In: Alphabet American Eagle Outfitters arch coalPolitics Top Stories Media Trading Ideas General Best of Benzinga