Barron's Picks And Pans: Volatility Funds, Facebook, Atlanta Braves And More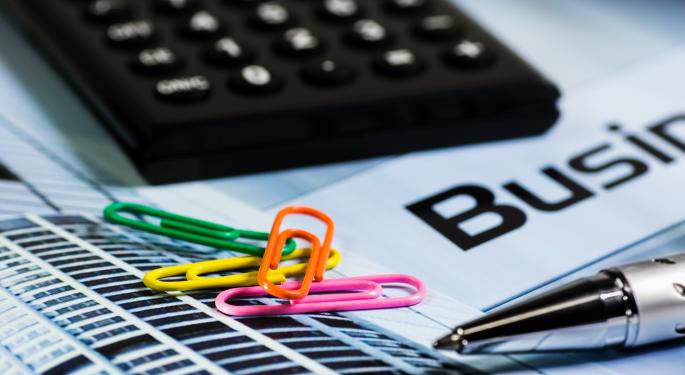 This weekend's Barron's takes a look at an alternative investment in volatility.
The prospects for a social media giant and a struggling sports franchise are also examined.
Another featured article offers a peek at what some big name investors have been buying and selling lately.
"Capstone Bases Bets on Volatility" by Michael Shari focuses on an unusual alternative strategy that seeks to profit from volatility spikes. Paul Britton, founder of the Capstone Volatility Master fund, sees opportunities in political turmoil, ultralow interest rates and the Brexit aftermath. See why Barron's thinks investors will become more active in the options market and the volatility funds that invest in it.
In "Facebook Can Climb More Than 20%," Jack Hough points out that the price-to-earnings (P/E) ratio of Facebook Inc (NASDAQ: FB) has come down somewhat, and now the outlook for the leading social media firm looks good. Four years ago, Barron's thought Facebook was too pricey at $23 a share. Today it is at $124 and could go higher. Time to get in, suggests the article.
Andrew Bary's "Should You Buy a Piece of the Atlanta Braves?" makes a case for this opportunity for small investors to get a piece of Major League action that could deliver returns of up to 20 percent. See why Barron's believes betting on this long-struggling team via tracking stock Liberty Braves Group (NASDAQ: BATRK) could deliver a surprise home run for investors.
Related Link: As Trump Has Fallen In The Polls, So Has His Stock Index
What have top investors George Soros, Warren Buffett, David Einhorn, Jeffrey Ubben and Carl Icahn been buying and selling lately? Barron's takes a look in "Hedge Funds Snap Up Banks, Unload Apple" by Avi Salzman. Find out who now likes Citigroup Inc (NYSE: C) and Morgan Stanley (NYSE: MS), and who is the lone Apple Inc. (NASDAQ: AAPL) buyer?
"A Manifesto for Stockpickers," is an excerpt from new book "Winning at Active Management: The Essential Roles of Culture, Philosophy, and Technology" by William Priest and his coauthors. Shouldn't skillful managers be able to outperform the market most of the time? The authors explain why it is actually so difficult to beat the index—and they show how to go about doing so.
Also in this week's Barron's:
Why free trade is good for America.
Why alternative mutual funds are better than exchange-traded funds (ETFs).
Why hedge fund investors expect better returns.
The black swan elections of 2016.
Whether oil stocks will continue to gush.
What Cisco Systems, Inc. (NASDAQ: CSCO) layoffs mean for the sector.
The trouble with Adam Smith.
Where to go as global dividend growth slows.
Whether Citigroup shares are a bargain.
Walt Disney Co (NYSE: DIS) and other cheap stocks with rising earnings.
At the time of this writing, the author had no position in the mentioned equities.
Keep up with all the latest breaking news and trading ideas by following Benzinga on Twitter.
View Comments and Join the Discussion!
Posted-In: Apple Barron's Cisco Cisco Systems CitigroupMedia Trading Ideas General Best of Benzinga