Barron's Recap: A Strong Market In A Crazy World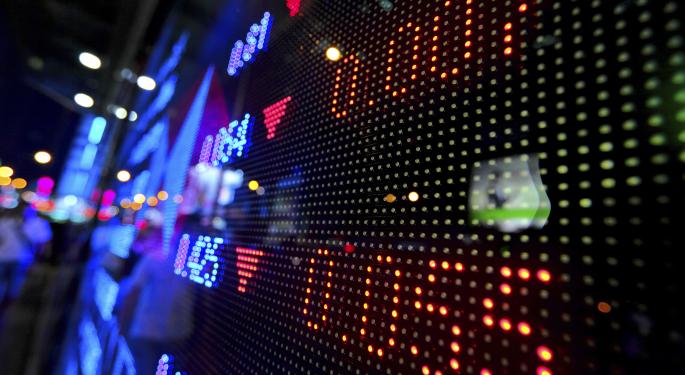 This weekend in Barron's online: the market outlook for the rest of the year, the great ETF debacle, the end of labor, as well as the prospects for Franklin Resources, AMC Networks, Circor Internatioal, Aramark and more.
Cover Story
"Stocks Could Rally More Than 10% by Year End" by Vito J. Racanelli.
Top Wall Street strategists say they are bullish on U.S. stocks through the end of this year and into the next, according to this week's cover story in Barron's.
Barron's surveys 10 prominent market strategists every September and December to gauge their outlook for stocks, bonds and the economy in the year ahead. Find out why the respondents see U.S. stocks rising more than 10 percent by the end of the year, despite ongoing market turbulence around the globe, and even further in 2016. Also see why they like technology and financials.
The article includes a review of how sectors have fared, a comparison of leading world markets and profiles of the 10 market strategists surveyed.
See also: The True Cause Of The 'Black Monday' Crash
Feature Stories
In "Franklin Resources: Too Cheap to Ignore," Andrew Bary reveals why, at seven times earnings, Franklin Resources, Inc. (NYSE: BEN) currently trades at a near-giveaway price. And the asset manager could get a boost from returning its ample cash to shareholders.
"The Great ETF Debacle Explained" by Chris Dieterich takes a look at how the stock market slide back on August 24 led to exchange traded fund prices falling more sharply than the stocks they owned, and why regulators still do not know what to do about this.
Sarah Max's "Where Value and Big Data Converge" offers a profile of manager Andrew Ver Planck of the MainStay International Opportunities fund. See how he uses big data to not only find cheap stocks to buy, but also uncovers pricey stocks to short. He shares some of his favorite names.
AMC Networks Inc (NASDAQ: AMCX) has been punished along with other media stocks, points out "A New Zombie Outbreak Could Lift AMC" by Jack Hough. However, rising earnings and the network's popular shows could lift shares up to 25 percent.
In Lauren R. Rublin's "Leah Zell Sees Good News for Global Small-Caps," discover why the founder and portfolio manager of Lizard Investors currently favors Europe and Japan, as well as sees some good news in China. She also names some of her current picks.
Check out "Circor's Restructuring," in which David Englander shows how the drilling slump is masking the ability of CIRCOR International, Inc. (NYSE: CIR) to re-energize profits through restructuring. And given its size, the valve maker could also be an attractive takeover target.
Shares of food-catering company Aramark (NYSE: AMRK) are set to benefit as its cost cutting, streamlining and modernization program continues to improve its profit margin, says Reshma Kapadia's "Aramark Caters to the Patient Investor."
"The End of Labor?" is an editorial commentary by Thomas G. Donlan in which he looks at how a robotic economy might do away with human work.
In Barron's Asia: "5 Cheap Stocks That Can Withstand Asia Turmoil" by Jack Hough discusses why investors looking to make a contrarian move into Asia should favor cyclical stocks rather than defensive ones, as Asia's safe-haven stocks might not be as safe as investors believe.
See also: September Swoon For ETFs Could Continue In The Week Ahead
Columns
Columns in this weekend's Barron's discuss:
China's commemoration of the end of World War II
What is to blame for S&P 500's rough few weeks
The new mindset at Microsoft Corporation (NASDAQ: MSFT)
Where to find bargains in China
An opportunity in European-stock ETFs
The economic impact of climate change in the Hong Kong bond market
20 stocks with surprisingly big dividend yields
The economic parallels to 1998
At the time of this writing, the author had no position in the mentioned equities.
Keep up with all the latest breaking news and trading ideas by following Benzinga on Twitter.
View Comments and Join the Discussion!
Posted-In: AMC Networks Aramark Barron's Circor Internatioal franklin resources Microsoft Barron'sMedia Best of Benzinga