Barron's Recap: The New Cancer Cures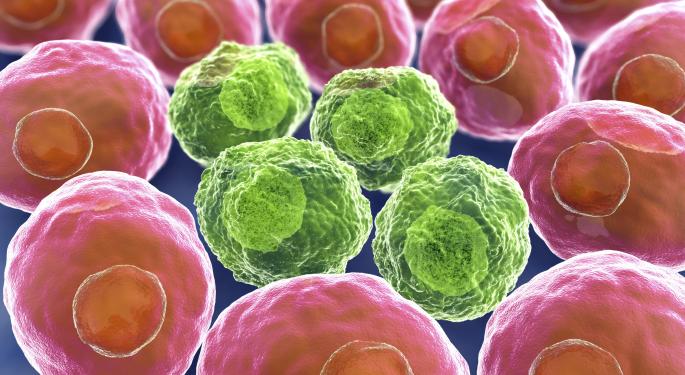 This weekend in Barron's online: the new cancer cure market, a special report on the top independent financial advisors, last week's market swoon, as well as the prospects for BlackRock, U.S. Steel and more.
Cover Story
"Cancer: The New Cure" by Bill Alpert.
Drugmakers are have seen big gains in the war on cancer by tapping the body's immune system, says this week's cover story in Barron's. The promising new field of immuno-oncology is a potentially $30 billion market, and Barron's sees some likely winners.
Find out why the early success of new cancer-fighting drugs is raising optimism among patients and investors.
See also: How To Protect Yourself In A Bear Market
Feature Stories
In "Top 100 Independent Financial Advisors," Steve Garmhausen reveals Barron's annual roster of America's best independent financial advisors and what they recommend now. See the latest industry trends, plus five profiles of the top indies.
"Why BlackRock Is a Buy" by Jack Hough makes a case that as markets wobble, shares of asset-management giant BlackRock, Inc. (NYSE: BLK) offer a chance to buy at a discount for a 20 percent return in a year. See why investors love BlackRock's low-fee iShares exchange traded funds.
Andrew Bary's "Stocks Swooned, but Didn't Crash" suggests that last week's market swoon may have shaved 6 percent off the Dow, but the markets showed little sign of fear -- no flight into Treasuries or into gold. Barron's sees an opportunity for dividend lovers.
After a tough go, United States Steel Corporation (NYSE: X) should turn a profit in the fourth quarter as steel prices firm, according to "A Leaner, Meaner U.S. Steel Emerges" by Sarah Max. But see why labor talks are a wild card for the Pittsburgh-based steel maker.
In Crystal Kim's "The Rewards of Merger Arbitrage," Roy Behren and Michael Shannon, managers of the Merger fund, are profiled. The article reveals how they manage to deliver steady, bond-like returns that function like ballast in a portfolio.
Check out "Why Boeing and Amazon Could Soar," in which Lawrence C. Strauss interviews Rob Sharps of the T. Rowe Price Institutional Large-Cap Growth fund. Sharps projects 40 percent stock gains for his two top picks, and he also names some of his other current favorites.
The CEO spotlight is turned on Richard Anderson of Delta Air Lines, Inc. (NYSE: DAL) in Dyan Machan's "Delta's CEO Has the Right Flight Plan." Discover how the airline's shares have soared since Anderson took the controls, forming global partnerships and improving customer service.
"Right Goes Left and Vice Versa" is an editorial commentary by Michael Taube that suggests that as Canada faces a federal election in October, two provinces are trying out new governing philosophies.
In Barron's Asia: "More Pain Tipped for Southeast Asia Stocks" by Wayne Arnold indicates that though Thailand, Indonesia and Philippines have taken a beating, shares still look pricey, given pressure on earnings.
See also: These 6 Stocks Skyrocketed During The 2008 Crash
Columns
Columns in this weekend's Barron's discuss:
Why things will get worse in emerging markets
Why buybacks are not as good as previously thought
How Facebook, Uber show investors the path to profit
Whether high outflows may augur strong fund returns
How China plagues niche ETFs
The increase in the Intuit's quarterly dividend
How Donald Trump and Bernie Sanders are alike
The man behind modern math
Online Exclusives
Barron's online exclusives this weekend include:
"Trends That Can Torpedo the Stock Market" by James W. Paulsen. This excerpt of a longer piece written by the chief investment strategist with Wells Capital Management takes a look at certain trends that are accepted by most as indisputable and a few important themes that are either unrecognized or underappreciated by most investors. Combined, these trends and themes can represent potential shocks to the investor mindset. See whether the contemporary bull market is likely to last for much longer.
At the time of this writing, the author had no position in the mentioned equities.
Keep up with all the latest breaking news and trading ideas by following Benzinga on Twitter.
View Comments and Join the Discussion!
Posted-In: Amazon Barron's Bernie Sanders Blackrock Boeing Delta Air LinesTop Stories Media Best of Benzinga