Barron's Recap: Quarterly Report On Mutual Funds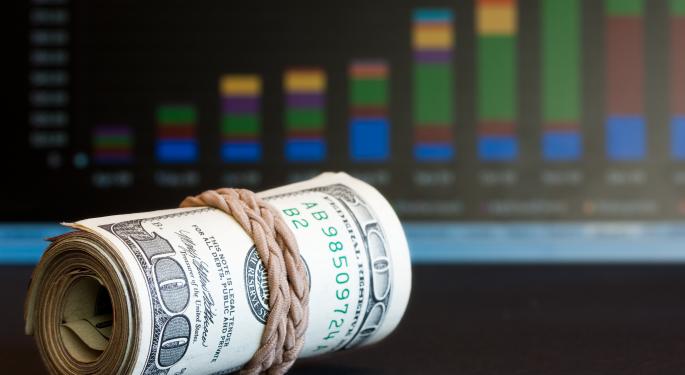 This weekend in Barron's online: the quarterly report on mutual funds, as well as the prospects for Dish Network, Realogy and more.
Cover Story
"Target-Date Funds Are Taking Over" by Andrew Bary.
Target-date mutual funds are taking over the 401(k) market, according to this week's cover story in Barron's. These once-maligned funds now have $1 trillion in assets, making up 20 percent of retirement plan assets.
These asset-allocation funds invest in global stocks and bonds, and they gradually shift the mix toward a more conservative allocation as they approach their "target" year. Often dismissed as products for the unsophisticated or lazy, target-date funds are designed to be a complete, one-stop investment.
"Target-date funds are one of the most important and successful financial innovations of the past 20 years," says one expert quoted in the article. And the market could double in size by 2018, reshaping the retirement-savings market and threatening to shake up the asset-management industry.
See why target-date funds have done well in recent years, which three companies dominate the business and their very different approaches, as well as the outlook for these funds in the coming years.
See also: 3 Reasons The 'Recovery' Will Be Challenged Through 2015
Feature Stories
Alexander Eule's "Dish Network Has an Ace in the Hole" suggests that mobile video could shake up the media industry. Check out the article to see how Dish Network's (NASDAQ: DISH) chairman could help his stock rise up to twenty percent.
"Realogy: A Cheap Bet on a Housing Recovery" by Leslie P. Norton focuses on Realogy (NYSE: RLGY), which operates well-known residential real-estate brokerages, as well as why its shares could rally 25 percent or more.
In "Barron's Small-Cap Picks Beat the Market in the First Half of 2014," David Englander not only presents the report card, but also discusses what is ahead for the likes of Weight Watchers International (NYSE: WTW), AZZ (NYSE: AZZ) and Titan International (NYSE: TWI).
The best advice of Louise Gunderson of UBS is the featured in Alexander Eule's "A Top Advisor Focuses on Safety First." She manages $700 million for wealthy families, and she says they are more risk-averse than she has ever seen.
"A Watch-Movement Primer" by Paul Boutros is an introduction for novice watch collectors to the history and construction of high-end mechanical watches. This Penta article makes clear that there are more than just high-end mechanical watches and mass-market quartz watches.
In Sarah Max's "David Winters on Asia, the Consumer, and Coca-Cola," well-regarded deep value investor and fund manager David Winters of Wintergreen Advisers explains why he is the biggest critic of one of his largest holdings.
See "SMAs vs. Mutual Funds" by Lewis Braham, article that examines some of the best managers of separately managed accounts who tried putting their strategies into mutual funds -- which rarely live up to the returns of SMAs.
"Time to Buy Biotech" by Amy Feldman points out that while biotech stocks have had a big run-up this year, fund managers like those featured in the article believe there is plenty of growth left for these innovative companies.
"Oppressive Mandate" is an editorial commentary by Thomas G. Donlan that discusses why good intentions do not justify the denial of fundamental rights.
See also: 3 Water ETFs To Quench A Summer Drought
Columns
Columns in this weekend's Barron's discuss:
Whether the Fed is trying to take human nature out of the credit cycle
The number in the most recent employment report
What is behind the energy stock rally and the rise in oil prices
The rising computing functionality in cars, and who the winners will be
The best online resources for quants
What may significantly broaden Sarbanes-Oxley's scope
The flaws of populist economics
Whether dividend payouts could set a record this year
The upbeat economic indicators for June
An above-ground tent as the gadget of the week
Keep up with all the latest breaking news and trading ideas by following us on Twitter.
Posted-In: AZZ Barron's Coca-cola Dish NetworkBarron's Pre-Market Outlook Media Trading Ideas Best of Benzinga
View Comments and Join the Discussion!