Barron's Recap: 2014 Midyear Roundtable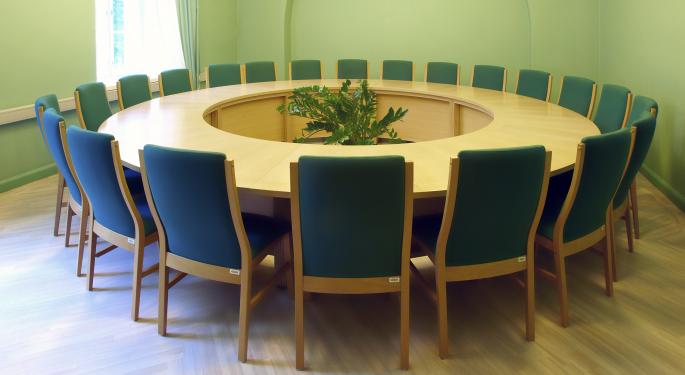 This weekend in Barron's online: the 2014 Midyear Roundtable, why most investing professionals are below average, as well as the prospects for Goodyear, Franklin Resources, Tribune Company, Electronic Arts, Southwest Airlines, Big Lots and more.
Cover Story
"2014 Midyear Roundtable -- Picking Up the Pieces" by Lauren R. Rublin.
The surveyed investment experts see little growth for the market averages, but plenty of opportunities among stocks, says this week's cover story in Barron's.
Is it time to say goodbye to sunny skies and ditch the rose-colored glasses? The members of the Barron's Roundtable think so, as their market forecasts for the back half of 2014 range from "meh to feh," according to the article. The participants shared their best investment bets for the next rest of the year, offering a varied collection of stocks, funds and alternative assets.
See who the Roundtable participants are and how their picks fared in the first half of the year, as well as back in 2013. See what their best guesses are for what the second half of the year will bring, the rationale for the strength in the bond markets and how grim the economic picture is, both at home and globally.
See who likes Avon Products (NYSE: AVP), Madison Square Garden (NASDAQ: MSG) and Super Micro Computer (NASDAQ: SMCI) and why, as well as who is shorting IBM (NYSE: IBM) and the South African rand.
See also: What Do Elections, ETFs, Soccer and Google Have In Common?
Feature Stories
Jonathan R. Laing's "Time to Pump Up Your Goodyear Holdings" reveals why top hedge-fund managers like David Tepper and Richard McGuire have a lot riding on U.S. tire maker Goodyear Tire & Rubber (NASDAQ: GT).
"Will an Activist Ring Franklin's Bell?" by Andrew Bary suggests that shares of asset manager Franklin Resources (NYSE: BEN) could gain 15 percent if an activist presses it to return some of its cash to shareholders.
In "Tribune Makes News Again," Vito J. Racanelli shows how Chicago-based media giant the Tribune Company is turning itself into a big broadcaster with plenty of valuable assets that it could spin off. See why the stock could rise as much as 25 percent.
Equity darlings can fall when growth estimates falter, says Jack Hough's "These Four Stocks Are Good to Grow." The article discusses how Electronic Arts (NASDAQ: EA), Southwest Airlines (NYSE: LUV) and others should lift earnings.
See "Take Profits on These Two Turnarounds" by David Englander to find out why Big Lots (NYSE: BIG) and Quality Distribution (NASDAQ: QLTY) do not have much further to go in the near term.
In Amy Feldman's "Thornburg Strategic Income: In Praise of Bond Math," Jason Brady of Thornburg's Strategic Income fund is profiled. See why Brady is not seduced by the highest yields but takes a conservative approach to risk.
The CEO spotlight is turned on "Interpublic's Michael Roth" in this article by Dyan Machan. See how Roth steered Interpublic Group (NYSE: IPG) from near collapse but now faces another challenge: a possible takeover bid.
"Past Really Isn't Prologue" by Stephen Mauzy discusses why most investing professionals are below average and how, in the fiercely competitive financial markets, exceptional returns are eventually eroded by imitators.
"50 Different State Income-Tax Regimes" is an editorial commentary by Thomas G. Donlan that discusses a new book on how taxation changes behavior and influences the wealth of the states.
See also: 5 Things Every Detroit Entrepreneur Should Know
Columns
Columns in this weekend's Barron's discuss:
The markets reminded to expect the unexpected
An attack on the dollar as the world's reserve currency
Why the greenback looks ready to shine
Who aims to unseat EMC and NetApp
Why many mutual funds should close once flows turn positive
The hidden costs that come with cheaper exchange traded funds
The lessons of Eric Cantor's defeat
The week's dividend hikes
The mixed bag of news for the federal budget
Keep up with all the latest breaking news and trading ideas by following us on Twitter.
Posted-In: Avon Products Barron's big lots electronic arts emc franklin resourcesPre-Market Outlook Media Best of Benzinga
View Comments and Join the Discussion!