Barron's Recap: The New Face Of Wall Street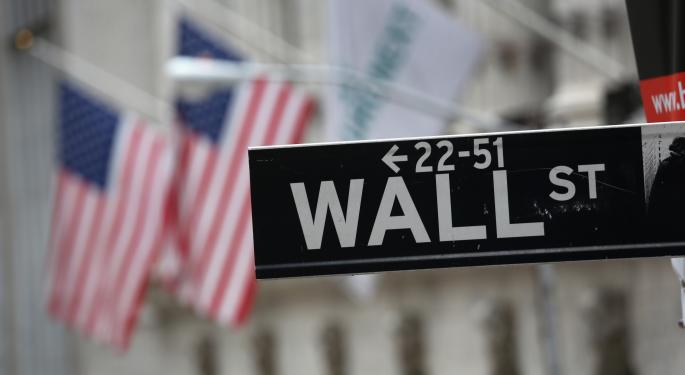 This weekend in Barron's online: Morgan Stanley's makeover, the top 100 women financial advisors, as well as the prospects for Danaher, Office Depot, EOG Resources and more.
Cover Story
"Morgan Stanley's Makeover" by Avi Salzman.
Morgan Stanley's (NYSE: MS) strategy of lower risk and less debt trading may be the new model for Wall Street, says this week's cover story in Barron's.
As one expert puts it in the article, "To invest in the other banks, you're investing because the world is getting back to normal. But for Morgan Stanley there's a transformation taking place. They're transforming themselves into a company that has more reliable cash flow and doesn't risk its balance sheet to produce it."
The article includes graphs showing how Morgan Stanley has fared compared to its competition and the S&P 500, and the boom and bust cycle since 1994.
See also: Doug Kass Explains Why His Bearish Case Remains Justified
Special Feature
"Top 100 Women Financial Advisors" by Steve Garmhausen features Barron's 2014 ranking of the top female financial advisors in the United States. This year's roster proves that great advisors can come from just about anywhere, says the article.
In Steve Garmhausen's "When Your Advisor Retires," readers are warned that most advisors have no succession plan. But being "orphaned" doesn't mean you have to lose the money your advisor made for you. See how to protect yourself and your invesetment.
Feature Stories
Jack Hough's "Lingering Costs of War" points out that health care costs for active and retired soldiers are expected to nearly double to 15 percent of the defense budget in five years. See why that is bad news for defense stocks.
"Danaher's Best Deal Could Be Its Shares" by Sandra Ward suggests that backing off purchases as valuations rise has made manufacturing giant Danaher's (NYSE: DHR) stock a deal. See why shares could rise nearly 20 percent.
In "Office Depot Gets Down to Business," Jack Willoughby shows how, under new leadership, the office-supply firm Office Depot (NYSE: ODP) has managed to turn a profit and still apparently has cost-cutting options. See why the stock is a value play.
Frank Greywitt III and Manoj Patel, managers of DWS RREEF Global Infrastructure, are profiled in Reshma Kapadia's "DWS RREEF Global Infrastructure: On the Road Again." Though the way they analyze investments may differ, this "Gilbert and Sullivan–like partnership" seems to be working.
"Scouring the Globe for Bonds Worth Buying" by Reshma Kapadia offers an interview with Michael Hasenstab of Franklin Templeton. See how this portfolio manager has found value in places like Korea, Mexico, Poland and even Ukraine.
In Robert Milburn's "Who Will Succeed the Vintage Vintners?" the case is made that without careful estate planning, wineries on valuable Napa land could be bankrupted by estate taxes. The original vintners who put Napa on the map back in the 1970s are all white-haired or dead, says the article.
America's shale-energy revolution has produced many winners, points out "EOG Resources: A Class Act in the Oil Patch" by Christopher C. Williams. But few have outshone EOG Resources (NYSE: EOG). See why shares could keep climbing.
"An American Pension Illusion" is an editorial commentary by Thomas G. Donlan that demonstrates how a minor accounting issue is producing misinformation and pension insecurity.
See also: Cantor's Apple Barometer Suggests Sunny Days Ahead
Columns
Columns in this weekend's Barron's discuss:
The European Central Bank's policy changes
Posthumous honors for Abe Briloff
What low volatility may signal
How Boise Cascade could ride the housing recovery higher
What could add $4 per share to Apple's earnings
The OptionsHouse and tradeMonster merger
A deadbolt lock that works with your smartphone
How to make fund manager transitions work
Why investors should be wary of equal-weight funds
Whether this is another banner year for dividends
What the Senate has just done for big insurers
Social Security and long-term stock indexing
How likely three percent GDP growth is
Keep up with all the latest breaking news and trading ideas by following us on Twitter.
Posted-In: Apple Barron's Boise CascadeBarron's Top Stories Pre-Market Outlook Media Trading Ideas Best of Benzinga
View Comments and Join the Discussion!