Barron's Recap: IBM's Vision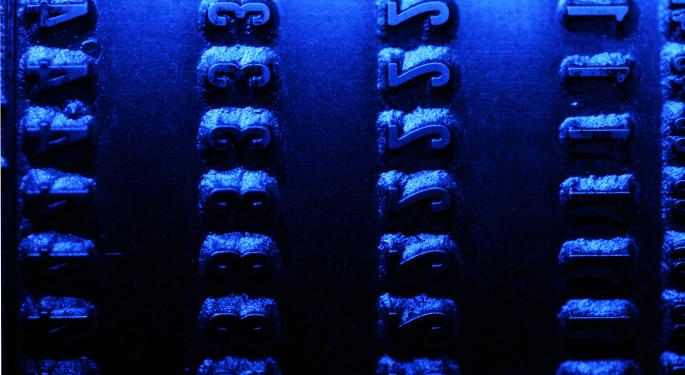 This weekend in Barron's online: how IBM's CEO may save the company, as well as the prospects for Gannett, Columbia Banking System, AmTrust, Cedar Fair and more.
Cover Story
"Reinventing Big Blue" by Leslie P. Norton.
While the naysayers are ganging up on IBM (NYSE: IBM) CEO Ginni Rometty, says this week's cover story in Barron's, her plan to turn around the 103-year-old company just might work.
Though IBM is still hugely profitable, its revenue has fallen to the lowest level in five years. See why Rometty, who took up the reins as CEO in January 2012, sees big data and analytics as the company's next big growth engine.
See also: A Closer Look At The World's 10 Most Valuable Brands
Feature Stories
Alexander Eule's "Gannett Could Rise 40%" points out that this media and marketing company's profits are driven by its robust TV business, but that its shares are dragged down by newspapers. See why Gannett's (NYSE: GCI) local gambit could pay off big.
"Columbia Banking System: A Savvy Northwest Lender" by David Englander makes the case that, with help from acquisitions and conservative underwriting policies, Columbia Banking System (NASDAQ: COLB) is on track to boost profits and gain market share.
In "An Insurer Whose Risk Is in Its Accounting," Bill Alpert discusses how property and casualty insurer AmTrust Financial Services (NASDAQ: AFSI) has shone by growing faster with seemingly better margins than its rivals. But see why its accounting raises questions.
Fans of real estate investment trusts face a dilemma, according to Jack Hough's "4 REITs With Hefty Growth Potential," as yields still look tempting relative to bonds. See which four REITs have valuations that do not fully reflect their potential.
"Ivy Mid Cap Growth: Rethinking Risk" by Amy Feldman offers a profile of Ivy Mid Cap Growth fund's Kimberly Scott, who latches onto stocks with staying power. Find out which names this former technology analyst likes now.
In Andrew Bary's "Striking the Right Chord With Income Investments," portfolio manager David King of Columbia Management is interviewed. King takes an improvisational approach to income investing, and in the article he names some of his current picks.
Amusement-park operator Cedar Fair (NYSE: FUN) could provide a total return of 20 percent in the next year, suggests "Cedar Fair Could Offer Investors a Lovely Ride" by Jacqueline Doherty. And the master limited partnership also offers a juicy yield.
Read "Who Is Protecting Investors?" to learn how the Securities and Exchange Commission, which is supposed to protect investors, has failed time and again, and continues to fail. The David Rocker article features three important cases.
"The Web We've Woven" is an editorial commentary by Thomas G. Donlan that points out that, by design, the Internet is all-inclusive, and to make it otherwise would be a mistake.
See also: 6 Books Every Value Investor Should Read This Summer
Columns
Columns in this weekend's Barron's discuss:
The sale of the L.A. Clippers
The week ahead for Europe's central bankers
Bank shares as some of the cheapest of the S&P 500
Favoring tech companies that generate lots of cash
Help getting rid of unwanted bank fees
The Roomba vacuum as the gadget of the week
How efforts to curb "too big to fail" are themselves getting too big
Whether it is time to flee low-volatility ETFs
How utilities blend performance and yield
The silver lining in the first-quarter GDP data
What Thomas Piketty's book gets wrong
New EPA curbs on power plants' CO2 emissions
Online Exclusives
Barron's online exclusives this weekend include:
"Blackstone's Byron Wien Is Bullish on U.S. Economy." In this Best Minds article, this senior adviser to asset management and private equity firm Blackstone (NYSE: BX) shares why, though he's heard the pessimism, he still expects stronger economic growth and earnings. Wien hits on the winter weather and the housing recovery, the GDP shortfall and capital sending, mergers, Ukraine, vehicle production and much more.
Keep up with all the latest breaking news and trading ideas by following us on Twitter.
View Comments and Join the Discussion!
Posted-In: amtrust Cedar Fair Columbia Banking System gannett IBM Barron'sMedia Best of Benzinga