Barron's Recap: World's Best CEOs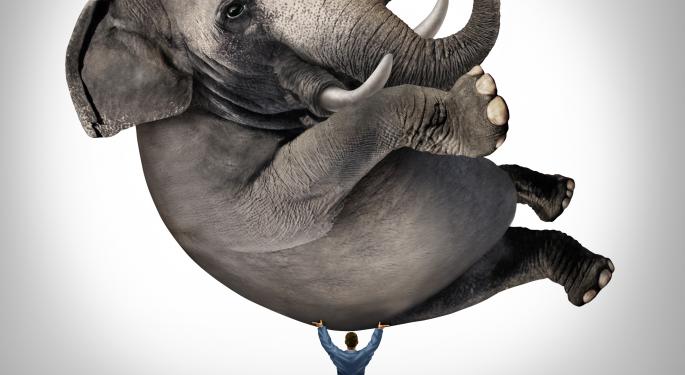 This weekend in Barron's online: the 10th annual list of the world's 30 best CEOs, as well as the prospects for Apple, Principal Financial Group, Visteon, McDermott International and more.
Cover Story
"World's Best CEOs" by Andrew Bary.
This week's cover story in Barron's says that the greatest chief executive officers in the world share a high regard for innovation, growth and shareholder return. See who's in and who's out on Barron's 10th annual list of the 30 best CEOs.
The list reflects the views of Barron's editors and reporters, with consideration for the opinions of investors, analysts and industry executives. There is a preference for CEOs on the job for at least five years. The average tenure of those who made this year's list is 15 years. Warren Buffett has held the reins at Berkshire Hathaway (NYSE: BRK-A) since 1965.
See the article to find out who the eight newcomers to the list this year are, as well as who failed to make the grade this time. See which CEOs came from Europe and Asia, and who the most controversial name on the list is. How did Jeff Bezos, Jamie Dimon, Larry Ellison, Reed Hastings and Mark Zuckerberg fare?
See also: Starbucks CEO Howard Schultz On The Company's Future
Feature Stories
"Profiles of the World's Best CEOs" offers a closer look at who came out on top in Barron's 10th annual list of the best 30 chief executive officers in the world, including the heads of Google, CBS and BMW.
Jack Hough's "For Apple, Bigger Is Better" suggests that a new iPhone with a larger screen could boost Apple's (NASDAQ: AAPL) earnings by 10 percent to 15 percent this year, lifting the shares by 20 percent or more. And what are the chances of a dividend hike?
In "Principal Deserves More Interest," Jack Willoughby points out that insurance provider Principal Financial Group (NYSE: PFG) has turned into a global asset manager, and he wonders when Wall Street will recognize the transformation.
The road ahead looks much smoother for auto supplier Visteon (NYSE: VC) says "In the Driver's Seat" by Christopher C. Williams. Restructuring has resulted in a simplified strategy that promises to bring an end to years of disappointing results.
"McDermott Drills Deep for a Turnaround" by David Englander discusses how McDermott International (NYSE: MDR) brought in a new CEO in the wake of a botched expansion into "subsea" waters. See why its shares could grow 20 percent or more in a year.
In Lawrence C. Strauss's "High Conviction," David Rolfe, chief investment officer of Wedgewood Partners, is profiled. See how making a small handful of big bets has paid off nicely, and why he likes Apple, Berkshire Hathaway, Express Scripts and M&T Bank.
Marko Dimitrijevic, the founder of Everest Capital, is interviewed in Reshma Kapadia's "Getting Selective With Emerging Markets." In the article, Dimitrijevic explains his hedge fund's index-beating approach to emerging and frontier markets, and he names some of his current picks.
In the Other Voices article "All in the Family" by Brian Luster and Steven Abernathy, see why a family bank can be just the thing to ensure that the interests of a family are protected and that the entire clan lives up to certain standards.
"A New Chapter Opens" is an editorial commentary by Thomas G. Donlan that discusses how Crimea may yet signal a different plotline in the book of European history.
See also: Should Investors Be Focusing More On China?
Columns
Columns in this weekend's Barron's discuss:
Market reaction to Crimea's annexation
How Fed Chair Yellen made some investors worry
A time of transition for the global economy
Microsoft's push into cloud computing
The importance of dividends to retirees
The latest salvo in the active management versus benchmarks duel
ETFs specializing in the biotech sector
The week's dividend hikes
Rethinking U.S. base closures
A new tool for protecting passwords
Keep up with all the latest breaking news and trading ideas by following us on Twitter.
Posted-In: Apple Barron's Berkshire Hathaway BMW CBSBarron's Pre-Market Outlook Media Best of Benzinga
View Comments and Join the Discussion!