Barron's Recap: Africa's Aid Mess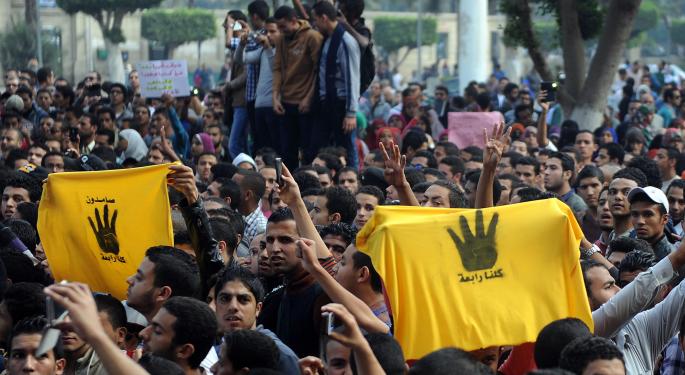 This weekend in Barron's online: Paul Theroux discusses why the philanthropy of Bill Gates, Bill Clinton and Bono in Africa largely fails. Also the prospects for Capital One, how to profit from activist investors and more.
Cover Story
"Africa's Aid Mess" by Paul Theroux.
"Telescopic philanthropy," as Charles Dickens called it, is the heartfelt, age-old and persistent effort to uplift Africa from afar. And it is the focus of this week's cover story in Barron's. Never have so many people, agencies, stratagems and money been deployed to improve Africa, points out renowned author Paul Theroux, but all by part-timers. They are passionate, but their efforts largely fail.
See whether new push from wealthy Americans to jump-start self-help capitalism in Africa, rather than feed a bottomless pit of philanthropic aid, is really anything new. See whether the continent is any better off economically than it was 50 years ago, and whether there is in fact more poverty in China an India.
The article offers examples, both recent and historical, from Charles Dickens to Bill Gates, that show that "aid to Africa has been discussed in exactly the same terms for 173 years." And, Theroux shares his own experiences on the continent and explains why he believes Africa has the money and the resources to fix its own problems. "It's appalling to think of donors telling them otherwise, of the whole continent terminally indebted and living on handouts."
The article also offers a sidebar with examples from Page Snow, chief philanthropic officer of Foundation Source, of ways that philanthropic projects in Africa can be done successfully. It includes a link to a list of five organizations that have been successful on the ground -- a list that readers may find surprising.
See also: Exclusive: Short Sellers Load Up On Retailers Into Black Friday
Feature Stories
"Where Capital Is Everyone's No. 1 Priority" by Sandra Ward suggests that while Capital One Finanicial (NYSE: COF) has acquired U.S. regional banks and European assets, miscues have created a bargain in the shares.
Jack Hough's "It's Time to Muscle Up With Turnarounds" makes a case that investors should now be looking for cheap stocks of companies that could revive. See why General Motors (NYSE: GM), Hewlett-Packard (NYSE: HPQ) and others fit the bill.
In "Profiting From Today's Shareholder Activism," Avi Salzman points out that, according to Carl Icahn, it is the best of all times for activist investors. The article discusses why it is also a good time to follow the activist investor crowd.
Invesco Diversified Dividend Fund manager Meggan Walsh is profiled in "Grounded in Bonds" by Amy Feldman. Walsh shares how she applies some of her fixed-income expertise to stocks, and why she likes Baker Hughes (NYSE: BHI).
"Master of the Game" by Dyan Machan turns the CEO spotlight on Strauss Zelnick of Take-Two Interactive Software (NASDAQ: TTWO). See how Zelnick has put the maker of Grand Theft Auto V on the past to long-term success.
In Lawrence C. Strauss's, "Two Bubble Hunters Size Up the World," DoubleLine CEO Jeffrey Gundlach and Yale economist Robert Shiller discuss the opportunities they see in stocks and bonds, as well as in massive housing inflation in Norway.
"Efficiency Makes Crime Pay" is an editorial commentary by Gregory J. Millman in which he suggests that cybercriminals could give lessons to HealthCare.gov.
See also: Cyber Monday's Hottest Tech Deals
Columns
Columns in this weekend's Barron's discuss:
How for investors, it may feel like the 1980s again
What is going on with Fannie Mae and Freddie Mac
HP's good news/bad news
Building portfolios for the ages
What the Xbox One has to offer
The active issue comes to bonds
Handling liquidity issues with ETFs
Share buybacks vs. cash payouts
A turnaround in Congress?
Reasons to give thanks for the economy
Keep up with all the latest breaking news and trading ideas by following us on Twitter.
Posted-In: Baker Hughes Barron's Capital One Carl Icahn fannie mae freddie macBarron's Media Best of Benzinga
View Comments and Join the Discussion!