Barron's Recap: Apple Tops the Barron's 500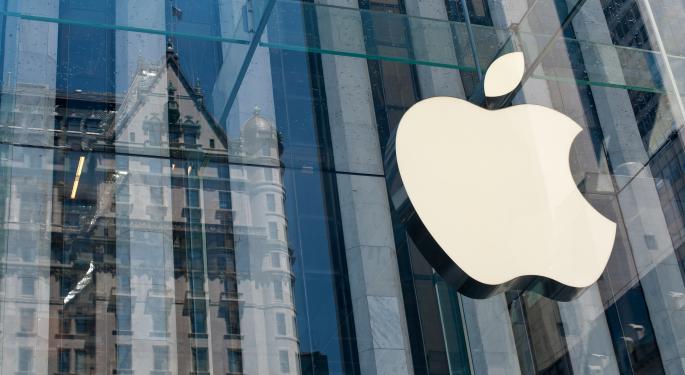 This weekend in Barron's online: the annual Barron's 500 ranking, a look at some bargain stocks from that list, the prospects for Linn Energy and Atlas Air, and alternatives to REITs.
Cover Story
"The Barron's 500" by Jacqueline Doherty.
Apple (NASDAQ: AAPL) may have struggled of late, but it still managed to rise to the top of list of Barron's 500 companies that have done the best job of investing for growth. Apple is up from number two in 2012 and the fourth spot in 2011.
Successful businesses made the list by having "a blend of vision, creativity, judgment, and circumstance," says the article. That is true of tech companies such as Qualcomm (NASDAQ: QCOM) and Western Digital (NASDAQ: WDC), which are in the top 10 on the Barron's list.
Energy companies CVR Energy (NYSE: CVI), MRC Global (NYSE: MRC) and National Oilwell Varco (NYSE: NOV) are in the top 25, and credit-card issuers American Express (NYSE: AXP), Discover Financial Services (NYSE: DFS), MasterCard (NYSE: MA) and Visa (NYSE: V) are all in the top 30.
Companies that disappeared from this year's list include Yahoo! (NASDAQ: YHOO), which saw its sales fall below the necessary threshold, and H.J. Heinz (NYSE: HNZ), which is in the process of being acquired.
The article includes a report card on how the bargain stocks from the 2012 Barron's 500 fared last year, an explanation of the methodology used for ranking the companies, and a closer look at the top four: Apple, Wesco International (NYSE: WCC), Western Digital and DaVita HealthCare Partners (NYSE: DVA).
Feature Stories
In "Barron's 500 Bargains? Perhaps," Jacqueline Doherty has a look at the cheapest stocks among the Barron's 500, based on price-to-earnings ratios and current-fiscal-year earnings. Will they fare better or worse than last year's bargain stocks from the Barron's 500?
"Twilight of a Stock-Market Darling" by Andrew Bary suggests that Linn Energy's (NASDAQ: LINE) 7.5% dividend yield has supported the independent oil and natural gas company's high unit price, even while its fundamentals have weakened. But if the payout is cut, there could be trouble ahead.
Sandra Ward's "Lots of Room Left to Climb" predicts that, though cutbacks in military cargo flights and international deliveries have hurt Atlas Air (NASDAQ: AAWW), an upgraded fleet and additional growth could boost the stock up to 60 percent.
Real estate investment trusts are "all the rave these days" says Jack Hough's "Are REITs the Right Choice?" But there are other ways to get income with less risk. The article offers suggestions, including stocks Honeywell International (NYSE: HON) and Merck (NYSE: MRK).
In J.R. Brandstrader's "No Place Like Home," Jeffrey Kolitch of the Baron Real Estate fund is profiled. He explains why his fund shuns most REITS, preferring growth to income. His fund's top holdings include Hyatt Hotels (NYSE: H) and Capital Senior Living (NYSE: CSU).
"Bullish on Community Banks" by Lawrence C. Strauss features an interview with hedge fund manager Sy Jacobs, a veteran investor who expects "a wave of bottom-up consolidation" that will offer ample opportunities for investors.
Leslie P. Norton's "Innkeeper to the World" turns the CEO spotlight on Frits van Paasschen of Starwood Hotels & Resorts (NYSE: HOT). He is "pushing his hospitality into the global marketplace" with a particular focus on emerging markets.
The April jobs report was expected to be weak, says Market Week report "Jobs Data Drive Stocks to Record Highs" by Vito J. Racanelli. But the figures came in stronger than expected, prompting the Dow industrials and the S&P 500 to hit record highs.
In "A Time to Sell … and Borrow," Randall W. Forsyth reports that CEO Leon Black of Apollo Global Management (NYSE: APO) told a global conference in Los Angeles: "There is a time to reap and there's a time to sow." In other words, "We think it's a fabulous environment to be selling."
"From Wireless to Wired" is an editorial commentary by Thomas G. Donlan in which he suggests that avoiding competition is television's key to future success.
Columns
Columns in this weekend's Barron's discuss:
Why investors still are making money on investments geared to deflation
Facebook's (NASDAQ: FB) big gains in mobile at the expense of its core business
How little Washington has done to reduce the peril of rapid trading by computers
Despite the April employment surprise, growth has been mediocre
Sloppiness puts a wrong label on the Social Security "trust fund"
Valuations of tech stocks are still attractive despite the rally so far
A boutique for sophisticated options traders
Why passive funds are particularly vulnerable to an interest-rate rise
The reasons for long-term hope seen by some money managers
The epic story of Netflix's (NASDAQ: NFLX) rise and fall and rise
Politically correct speech on campus
View Comments and Join the Discussion!
Posted-In: American Express Apollo Global Management Apple atlas air Barron's Capital Senior Living CVR EnergyMedia Best of Benzinga