Barron's Recap (4/6/13): What Does Your Fund Manager Do?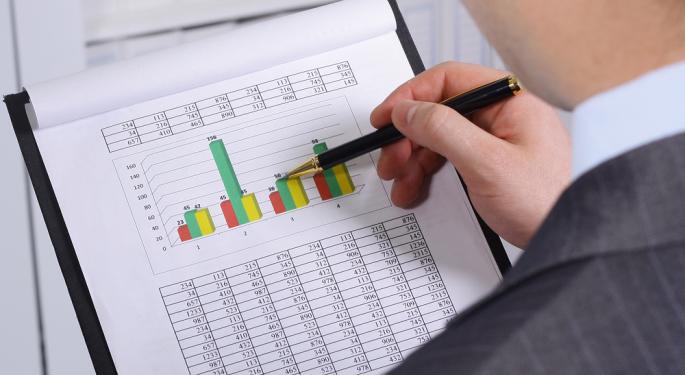 This weekend in Barron's online: fund managers who are earning their keep, and the prospects for Icahn Enterprises, United Technologies and Occidental Petroleum and others.
Cover Story
"Earning Their Keep" by Sarah Max.
These days, it is more difficult than ever to run a truly actively managed fund. So Barron's takes a look at how four firms that are executing unique and successful strategies.
Skilled, active managers generally are backed by strong firms that provide them with research teams, technology, financial backing and a supportive culture. But their strategies for success vary. Some only invest in a few of their very best bets. Others prefer to involve themselves with the management of the companies in which they invest.
There are managers that take creative approaches to data-crunching, providing them with new perspectives on the market. And others thrive by constantly questioning and defending their choices.
In the end, the fund managers who succeed are those that can produce consistent results. In the article, Barron's examines four successful strategies and managers that exemplify each approach.
Rob Arnott, founder of Research Affiliates, is the "Number Cruncher." Laura Geritz, who manages international funds at Wasatch Advisors, is the "Globe-Trotter." Matt Logan of Harris Associates enthusiastically plays the "Devil's Advocate." Eddie Yoon, the "Specialist," heads the health care sector research team at Fidelity Investments.
The article also includes a list of things fund managers never want to see in the leaders who run the companies they invest in, like fancy cars with vanity plates or collections of pictures with famous people.
Feature Stories
Andrew Bary's "How to Get a Piece of Icahn's Action" examines the 20 percent annual gains that activist investor Carl Icahn's namesake conglomerate, Icahn Enterprises (NASDAQ: IEP), has delivered for the past decade. Icahn is "still cagey after all these years," says the article.
In "Deal of the Century?" Andrew Bary suggests that Verizon Wireless could be worth $300 billion. Vodafone (NASDAQ: VOD) may sell its 45 percent stake in Verizon Wireless to Verizon Communications (NYSE: VZ) this year, and Vodafone shares could rise more than 20 percent.
"Poised to Achieve Air Supremacy" by Lawrence C. Strauss says that, though United Technologies (NYSE: UTX) costly purchase of Goodrich may have worried investors, the aerospace company's shares now appear to be poised to fly as much as 18 percent higher.
What comes next at Occidental Petroleum (NYSE: OXY) after the recent management turmoil? "What Occidental Petroleum Is Really Worth" by Leslie P. Norton suggests that one possibility may be a shareholder-friendly breakup of the company.
In David Englander's "Climbing Up the Mountain," the focus is on shares of mining company Cliffs Natural Resources (NYSE: CLF). They already discount a sharp decline in prices of iron ore, and the share price could double in the next year.
"No Ordinary Ad Man" by Jonathan Buck turns the CEO spotlight on Martin Sorrell of WPP (NASDAQ: WPPGY), who has built an advertising and marketing services empire by acquiring famous agencies on both sides of the Atlantic.
"Creation and Destruction" is an editorial commentary by Thomas G. Donlan in which he suggests that productivity improvements both disrupt and improve life simultaneously.
Columns
Columns in this weekend's Barron's discuss:
The true state of the jobs market
Why investors are piling into defensive sectors

How analysts justify their absurd valuations of big Internet names
A broker drops a key tax-accounting feature

Why Major League Baseball's official app is a home run
An historical perspective on the jobs report

The continuing debt debate
Small cap payout boosts

Sequestration and air travel
Online Exclusives
This weekend's Barron's online exclusives include:
"China Play" by Crystal Kim. This Penta article features William Carey, a St. Louis-based money manager who has built an art fund to benefit from China's rising economic might, while skirting the nation's political and economic risks. The Xiling Collection includes works ranging from an animal-patterned silver bowl from the Tang dynasty, to Ming dynasty porcelain and a large vase of the Qing dynasty.
"Risks at American Express" from Jeffries. Ahead of the new earnings season, the analyst offers its latest thoughts on American Express (NYSE: AXP), Capital One Financial (NYSE: COF) and Discover Financial Services (NYSE: DFS). Jeffries is neutral on American Express. Expectations are low for Capital One as headwinds remain. And Discover could find support in the second quarter.
View Comments and Join the Discussion!
Posted-In: American Express Barron's Capital One Financial Carl Icahn Cliffs Natural Resources discover financial services Icahn EnterprisesMedia Best of Benzinga