Barron's Recap (2/16/12): A Special Report on the Debt Crisis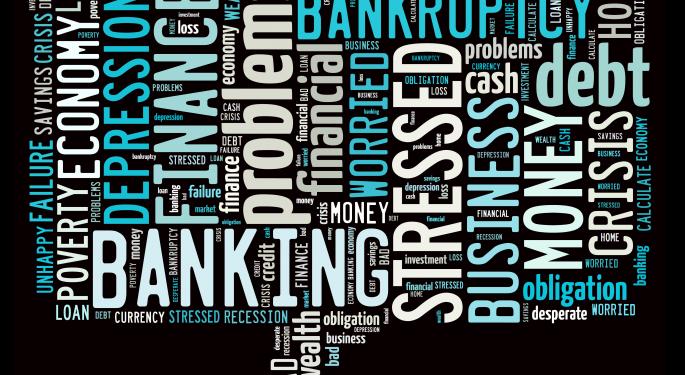 This weekend in Barron's online: a special report on the debt crisis, the coming smartphone slowdown, and the prospects for Linn Energy, American Eagle Outfitters and Rochester Medical.
Cover Story
"Next Stop, Greece" by Gene Epstein.
This part of the special report on the debt crisis suggests that if the United States fails to curb spending and increase taxes immediately, then in 22 years the country could be worse off than Greece is today.
The federal debt has reached a record $12.2 trillion, which is 76 percent of the annual gross domestic product in the United States. By Barron's estimates, using data from the Congressional Budget Office, the national debt could climb to 153 percent of economic output by 2035. Greece's national debt stands at 153 percent today.
If the United States does not further raise taxes and dramatically cut spending, the country will fall into a deep, long-lasting depression in the next two to three decades. Unemployment could reach as high as 20 percent.
Reining in the national debt will require tax increases for everyone, not just the wealthy, as the president has requested. And it will require budget cuts, including in entitlement spending, which is already spinning out of control as the baby boomers reach retirement age.
The article includes all the numbers and charts to back up its projections for a possible nightmare scenario if government inaction on the problem continues any longer.
Feature Stories
"A Dangerous Game of Chicken" by Jim McTague is also part of the special report on the debt crisis. Congress is unlikely to reach a resolution on the budget deficit by March 1. So, will the federal government shut down on March 27?
In "The Top 1000 Advisors," Steve Garmhausen offers a state-by-state list and key profiles of Barron's top financial advisors. These advisors are drawing more client assets amid the anxieties of the current market, says the article.
Andrew Bary's "Drilling into the Numbers" says it was a black-and-blue Friday for Linn Energy (NASDAQ: LINE). The master limited partnership has boosted its payout and attracted investors with some savvy hedging. But how it accounts for derivatives has started to raise some questions.
Mall-based retailer American Eagle Outfitters (NYSE: AEO) is fashioning a turnaround, says Robin Goldwyn Blumenthal's article "This Eagle Could Soar." Shares of this teen-apparel purveyor could rise by 50 percent or more.
"The Coming Smartphone Slowdown" by Jack Hough predicts phone makers will have to compete as much on price as on innovation once the markets have matured. That is bad news for Apple (NASDAQ: AAPL) and Qualcomm (NASDAQ: QCOM), but good news for Samsung and Broadcom (NASDAQ: BRCM).
In J. R. Brandstrader's "Overlooked Growth," Steven Barry and Jeffrey Rabinowitz, portfolio managers at the Goldman Sachs Small/Mid Cap Growth Fund, share how they find small companies that are overlooked by the market's rally.
David Englander's "Just What the Doctor Ordered" features small-cap medical device maker Rochester Medical (NASDAQ: ROCM). As it refocuses on its core business, sales, profits and the share price could climb, and a buyer could be on the horizon.
Economic and investment opportunities around the world are improving, claim UBS investment managers Alexander Friedman and Mark Haefele in "The Patient Is Getting Better" by Lawrence C. Strauss. Find out why equities could be a better bet than bonds.
Penta article "A Smarter Charitable Deduction" by Jack Hough asks whether a revenue-hungry Congress will gut the charitable tax deduction. And it offers some suggestions on how to revamp the charity-relevant tax code without undermining America's largesse.
"A Step in the Wrong Direction" is an editorial commentary by Thomas G. Donlan in which he suggests that there is "minimum need for a minimum wage."
Columns
Columns in this weekend's Barron's discuss:
Whether deals are about innovation or consolidation
The per-share value of the Nasdaq
NYSE's dark pool for small investors
The so-called iPod of thermostats
Nelson Peltz and Legg Mason (NYSE: LM)
ETF sponsors that shop around for better benchmarks
Dr Pepper Snapple's (NYSE: DPS) dividend hike
Whether the Dell (NASDAQ: DELL) deal is the same as insider trading
Posted-In: American Eagle Outfitters Apple Barron's broadcom DELL Dr Pepper SnappleBarron's Media Best of Benzinga
View Comments and Join the Discussion!