Barron's Recap (2/9/12): Best Fund Families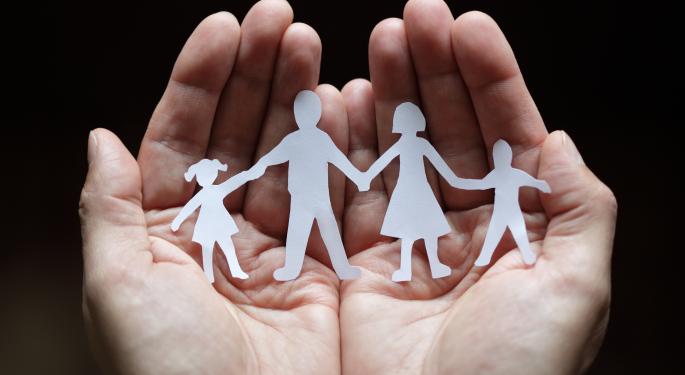 This weekend in Barron's online: the annual Barron's/Lipper Fund Family Ranking, why the Dell buyout deal may unravel, and the prospects for CSX, Hospira, and Wendy's.
Cover Story
"All in the Family" by Lawrence C. Strauss.
It is time again for the Barron's/Lipper Fund Family Ranking, and the new list offers some "dramatic moves and big surprises" in performance over the past year. Some of the top five soared up from low on the list, while some of last year's winners dropped to the bottom.
At the top of this year's ranking is Putnam Investment Management, which was second to last in 2011. Rounding out the top five are Pimco/Allianz, The Hartford, and the asset-management teams at J.P. Morgan (NYSE: JPM) and Goldman Sachs (NYSE: GS). The latter two also rose from the bottom half of last year's list.
MFS Investment Management was the only fund company in the top ten in both 2011 and 2012. Others in the top ten now include Oppenheimer Funds, T. Rowe Price (NASDAQ: TROW) and TIAA-CREF.
All these firms have tens of billions under management, and many of the top finishers had about half of their assets in equities. Their performance was assessed in five weighted categories: U.S. equity funds at 35 percent, world equity at 16 percent, mixed-asset (balanced) funds at 17%, taxable bonds at 27% and tax-exempt bonds at four percent.
To qualify for the survey, a fund company had to have at least three funds in Lipper's general U.S.-stock category, as well as one in world equity, which combines global and international funds. Barron's also required at least one mixed-asset fund, two taxable-bond funds and one tax-exempt offering.
Feature Stories
"The Dell Deal May Die" by Andrew Bary suggests that Michael Dell is the big winner in the proposed Dell (NASDAQ: DELL) buyout, as his $3.7 billion stake could more than triple in five years. But shareholders are being pushed aside, and the company's biggest outside investor opposes the deal.
In "Time to Hop Back Onboard CSX," Leslie P. Norton says that though a sharp decline in coal demand over the past few years has sidelined CSX (NYSE: CSX), the big freight carrier may be heading "back onto a main track and powering ahead."
Sandra Ward's "Off the Critical List and onto the Buy List" takes a look at drug maker Hospira (NYSE: HSP), which could come roaring back to life after concluding a long, FDA-mandated cleanup at a key plant in Rocky Mount, North Carolina.
Makers of industrial machinery, engineering and construction firms, and certain tech companies will benefit, says Jack Hough's article "Cashing in on Capex," as companies increase capital expenditures. Cameron (NYSE: CAM), NetApp (NASDAQ: NTAP) and KLA-Tencor (NASDAQ: KLAC) could be winners.
"Appetizing Changes at Wendy's" by David Englander examines Wendy's (NASDAQ: WEN), which is revamping its menu, marketing and stores. Better results could boost its shares by as much as 40 percent, says the article.
In J. R. Brandstrader's "Fund Profile: Talking with Thomas H. Chow," the fund manager of the Delaware Corporate Bond Fund explains why he and his team at Delaware Investment are cautiously optimistic about opportunities in the bond market.
Sandra Ward's "Where to Join the 'Great Rotation' into Stocks " features the Lateef Fund's three stockpickers, who say the market feels "much more constructive" than it has in years. See why they like Qualcomm (NASDAQ: QCOM), Stanley Black & Decker (NYSE: SWK) and Robert Half (NYSE: RHI).
The CEO spotlight is turned on Bill McDermott and Jim Hagemann Snabe of SAP (NYSE: SAP) in "Seeing Double" by Dyan Machan. The article explains how they succeed as co-CEOs, and why other corporations might want to consider having two heads instead of one.
"A Tilted Playing Field" is an editorial commentary by Thomas G. Donlan in which he suggests that while there is an imbalance in the U.S. House of Representatives, it is not unfair.
Columns
Columns in this weekend's Barron's discuss:
Discovery of Richard III's remains as a sign
Why companies should start spending some of their cash holdings
Whether the government will miss out on the economic benefits of fracking
VMware (NYSE: VMW) is unlikely to rebound
Interpreting analysts' earnings estimates
A new aerodynamic Blunt umbrella
Where institutional investors may turn next
The prospects for WisdomTree Investments (NASDAQ: WETF)
3M's (NYSE: MMM) dividend hike and share buybacks
Risks and returns of frontier markets
How to avoid a new housing bubble
View Comments and Join the Discussion!
Posted-In: 3M Barron's Cameron csx DELL Goldman Sachs HospiraMedia Best of Benzinga