Barron's Recap (1/19/12): What's Cooking for 2013?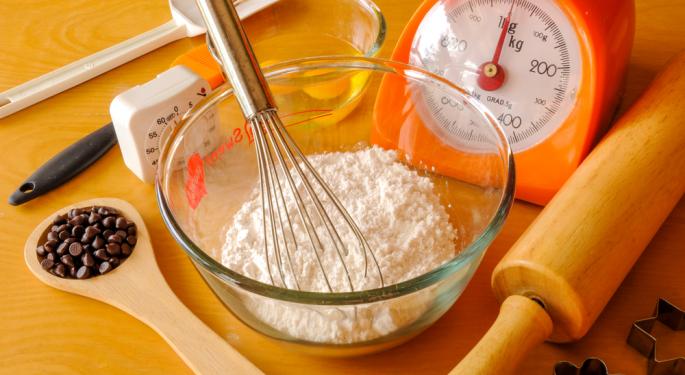 This weekend in Barron's online: part one of the Barron's 2013 Roundtable picks and pans, the annual meeting of the World Economic Forum and the prospects for Crocs, Fossil and a buyout of Dell.
Cover Story
"Here's What's Cooking for 2013" by Lauren R. Rublin.
Members of the Barron's 2013 Roundtable predict the year will bring good news for gold, modest gains for U.S. stocks and trouble for bonds.
The nine members of the roundtable included Bill Gross of Pimco, Brian Rogers of T. Rowe Price, Scott Black of Delphi Management and Felix Zulauf of Zulauf Asset Management. Some of them expect the economy to improve, inflation to remain quiet and corporate earnings to grow this year. Others see government policies resulting in recession, depression or even war. Fortunately, that might not occur for several years.
The article contains the roundtable's best investment bets for 2013, along with opinions on everything from consumer spending to the boom in natural gas to the French economy, and how to play deal stocks, as well as the prospect for Japan. More specific picks and pans will be presented over the next three weeks.
See also the roundtable's 2012 report card and mid-year 2012 report card.
Feature Stories
In "We Smoked the Market in 2012," Andrew Bary points out that stocks Barron's was bullish on last year outperformed the market, while their negative picks fell four percent, compared to the market's more than five percent rise.
"A Refreshing Change at Davos: No Menacing Crisis" by Jonathan Buck focuses on the annual meeting of the World Economic Forum, where thousands of the rich, famous and powerful discuss the world's toughest challenges. See what they were talking about.
Andrew Bary's "How to Give Dell Shareholders a Fair Deal" asks, would a $14-a-share buyout amount to insiders trying to steal the company? A better course may be for Dell (NASDAQ: DELL) to use its cash to boost share buybacks.
Investors have bid up shares of many of the biggest players in robotics, posits "Robots Are Exciting; Their Share Prices Are Not" by Jack Hough. The article offers suggestions for navigating this growing but pricey industry.
"Crocs Strides Toward a Comeback" by David Englander suggests that the big stumble in the stock of footwear maker Crocs (NASDAQ: CROX) draws attention away from a significant transition in the company's operations.
In Avi Salzman's "Fossil: Timely Growth Story," the focus is on watchmaker Fossil (NASDAQ: FOSL). Even though the stock has been erratic, the company's sales are strong and the outlook is good, says this article.
Sarah Max's "Penny Foley's Fresh Look at Emerging Markets" is a profile of the co-manager of the TCW Emerging Markets Income Fund. Foley does not show much interest in winding down her decades-long career of navigating the colorful world of emerging markets debt.
Six privileged guests consume 26 unforgettable, handcrafted courses from Chef José Andrés' Minibar in Washington, as described in Richard C. Morais's Penta article "Minibar: A Bargain at $500 a Head." The article calls it a "night of high drama."
In "A Bravura Performance" by Alexander Eule, financial advisor Lori Van Dusen, once an aspiring soprano, now sings praises of true diversification. Van Dusen also shares why she is eschewing high-yield bonds.
"Not Quite as Good as Gold" is an editorial commentary by Thomas G. Donlan in which he claims the United States pays debts with money but also backs money with debt.
Columns
Columns in this weekend's Barron's discuss:
Lance Armstrong and central bankers
Signs of a long secular rally
A new sentiment index from TD Ameritrade (NYSE: AMTD)
Why pay a fee for buying a fund?
Exchange traded fundss that invest in foreign REITs
A NASA-inspired hydroponic garden
The Civil War and the unified banking system
View Comments and Join the Discussion!
Posted-In: AT&T Barron's Bill Gross Brian Rogers Crocs DavosMedia Trading Ideas Best of Benzinga