Warren Buffett Acknowledges Overpaying For Kraft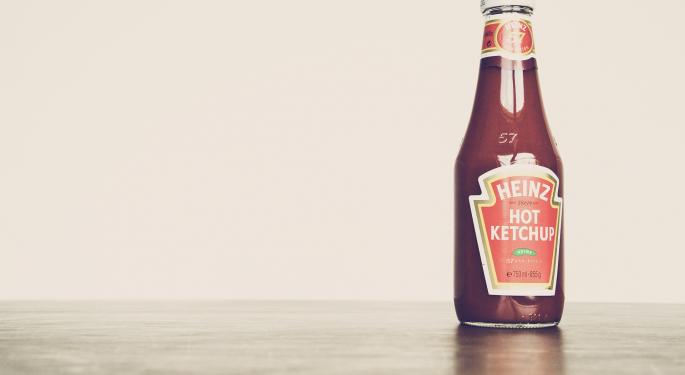 Billionaire investor Warren Buffett acknowledged in a CNBC interview Monday morning overpaying for Kraft Heinz Co (NASDAQ: KHC) when Berkshire Hathaway Inc. (NYSE: BRK-A) (NYSE: BRK-B) teamed up with Brazil's 3G to buy the food company in 2013.
What Happened
Kraft's stock plunged 25 percent Friday in reaction to the company's earnings report, which included a $15.4-billion asset writedown, a dividend reduction and the disclosure of an SEC investigation. On Monday, Buffett told CNBC's Becky Quick he "overpaid for Kraft," but said it remains a "wonderful business" that boasts one key advantage over smaller rivals.
As a top-tier food brand, it can "go toe-to-toe" with major retailers in negotiating terms, the 88-year-old CEO said. On the other hand, weaker brands "tend to lose out."
The company's legacy position in the food market also makes it one of a small handful of companies that oversees multiple billion-dollar brands, Buffett said.
"How many new products really become big?" he asked.
Buffett: Close To Making A Big Deal In Q4
Buffett also told Quick in the Monday morning interview that he was close to closing on a "very large" deal in the fourth quarter. Investors hoping to gain any insight into what Buffett is considering will likely be disappointed. The only hint Buffett offered: the company is located "on this planet."
"We continue, nevertheless, to hope for an elephant-sized acquisition," he said.
Related Links:
Warren Buffett, Other Kraft Heinz Institutional Investors Left With Mustard On Their Shirts
Warren Buffett Gives Thumbs-Up To New Execs, Notes Earnings Impact From Kraft Heinz In Annual Berkshire Hathaway Letter
View Comments and Join the Discussion!
Posted-In: Becky Quick CNBC food Warren BuffettMedia Best of Benzinga