Barron's Picks And Pans: Sustainable Investing, Bank Buybacks, Tariff Picks And More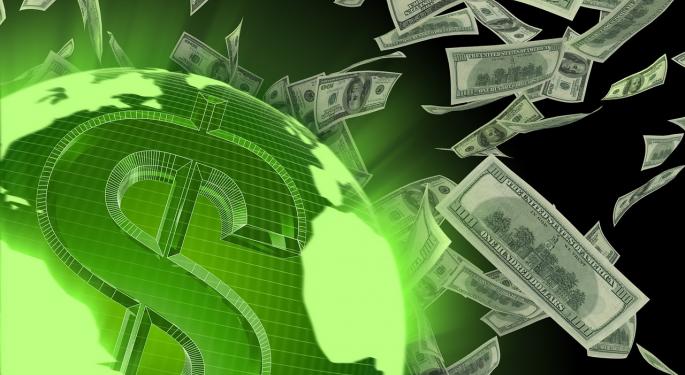 This weekend's Barron's offers options for investors worried about trade wars.
Other featured articles include the prospects for big bank share buybacks and the changes to the Dow Jones industrial average.
Also, companies feeling the sting of tariffs, sustainable investing and a Canadian aircraft maker.
"Stock Buys for Investors Worried About Trade Wars" by Jack Hough makes a case for investors to prepare for a trade war, even if it appears that the U.S. markets seem to have shrugged off the likelihood of one. See why consumer-staples stocks like General Mills, Inc. (NYSE: GIS) and utilities making defensive sense, while cash is starting to look attractive, too.
Andrew Bary's "Big Banks Poised to Supersize the Buyback Boom" examines why the Federal Reserve is expected to approve the share-buyback plans and dividend hikes of the likes of Citigroup Inc (NYSE: C) and JPMorgan Chase & Co. (NYSE: JPM). Will the result be the highest capital return of any industry?
In "As Tariffs Take Hold, It's Corporate Crunch Time," Avi Salzman and Karen Langley suggest businesses such as Winnebago Industries, Inc. (NYSE: WGO) are beginning to feel the effects of an escalating tit-for-tat fight over trade, despite preparing for months to deal with tariffs on U.S. imports and exports while hoping negotiators would reach a compromise.
A special section of this week's Barron's on sustainable investing includes an article asking "Does Sustainable Investing Lead to Lower Returns?" by George Serafeim and Adam Seessel. Of course, the answer isn't as simple as yes or no. Discover how, and see what that means for Facebook, Inc. (NASDAQ: FB) and others.
See Also: From 'Ellis Island' To Graffiti Canvas: The Story Of Ford's Newly Acquired Michigan Central Station
In Andrew Bary's "Adding Walgreens to the Dow Is the Wrong Move," see why the Dow Jones Industrial Average is light in new-economy companies, and the overseers of the blue-chip index missed an opportunity to address that by replacing General Electric Company (NYSE: GE) with Walgreens Boots Alliance Inc (NASDAQ: WBA).
"Bombardier Climbing" by Lawrence C. Strauss makes the case that after several years of uncertainty, things are looking up for Toronto-traded Bombardier. See how, under CEO Alain Bellemare, an experienced aviation executive who took over in February 2015, the maker of trains and airplanes has been showing improvement.
Also in this week's Barron's:
The new conscience of Wall Street
Whether Fed rate cuts and quantitative easing will resume
What artificial intelligence predicts for stocks
Whether IPOs are a boom or a bubble
Getting started in sustainable investing
2018 World Cup streaming
A junk-bond fund that shines bright
Picking winners and losers in trade wars
View Comments and Join the Discussion!
Posted-In: Barron's Bombardier Citigroup Facebook GE General Electric General MillsMedia Best of Benzinga