Worried About A Trade War? Consider Cramer's Hedge Trades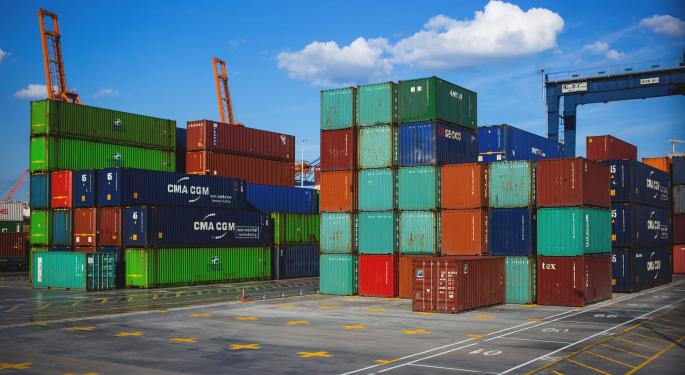 Throughout Friday's trading session, the threat of an expanded trade war with China sent stocks notably lower. But by Monday morning, the narrative eased somewhat, with the major indices recovering more than half of their losses. Nevertheless, Wall Street hedge funds still have a plan in place in the event that the narrative changes once again for the worse — and stays that way.
What Happened
Hedge funds likely have multiple "paired trade" ideas on the table in which a bet is made against one company with huge exposure to China, CNBC's Jim Cramer said during his daily "Mad Money" show Monday. Simultaneously, a second trade is made to complete the pair where a long position is established in a company with minimal to zero exposure to China.
The logic is simple: regardless of the industry of choice, the stock with exposure to China will perform worse than the one without exposure to the country, Cramer said. One example of such a pair trades is a short position in Yum China Holdings Inc (NYSE: YUMC) and a simultaneous long position in Yum! Brands, Inc. (NYSE: YUM).
Related Link: How The Stock Market Has Responded To Tariffs In The Past
Another pair trade consists of shorting Caterpillar Inc. (NYSE: CAT), a U.S.-based machinery maker that would likely be subject to tariffs in China should the U.S. government enact tariffs on Chinese machinery. The long part of the trade would consist of buying the domestic player United Rentals, Inc. (NYSE: URI), which merely rents machinery.
Why Worry In The First Place?
President Donald Trump's tough talk on trade with China has many investors concerned, and investors are right to be worried — but from a "rational" point of view, the real potential economic impact is "tiny," OppenheimerFunds equity strategist Talley Leger said during Monday's "Squawk Box" segment. The $150 billion in goods that are subject to new tariffs are minuscule compared to the overall size of the U.S and Chinese economies, the strategist said.
Nevertheless, Leger said investors should consider selling some of their domestic equities in favor of international assets if U.S. equities rebound.
What's Next
Cramer said investors shouldn't rush to short stocks, as this strategy is mostly reserved for large hedge funds. If Trump strikes a deal with China's government, stocks with large exposure to China like Yum China and Caterpillar would "become what we call crowded shorts and you'd be annihilated," he said.
Related Link:
Posted-In: China CNBC Jim Cramer Mad Money Talley Leger tariffsMedia Best of Benzinga
View Comments and Join the Discussion!