Barron's Picks And Pans: Pot Stocks, Comcast, Bank Buybacks And More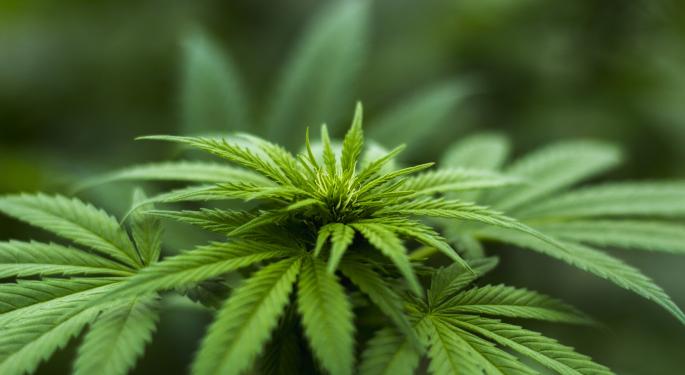 This weekend's Barron's cover story shows how Canadian pot stocks are preparing for marijuana legalization.
Other featured articles examine the risks posed by big tech stocks and why oil refiners have a profitable future.
Also, the prospects for semiconductor makers and a bank buybacks.
"Marijuana Stocks Could Be a Buzzkill" by Bill Alpert suggests that Canada's experience with pot is being closely watched by other countries, including the United States, where federal law still classifies marijuana as an illegal narcotic. See why a handful of publicly traded Canadian producers are placing big bets on recreational sales when legalization comes.
Avi Salzman's "Tech Stocks' Dominance Poses Risk for Investors," points out that on the way up, the tech rally made even the most passive investors look like geniuses. Check out how the tech sell-off illustrates how market-tracking indexes can frustrate efforts to diversify, as well as what it means for the likes of Microsoft Corporation (NASDAQ: MSFT).
In "Comcast Is a Bargain Even With Its Risks," Andrew Bary makes the case that shares of Comcast Corporation (NASDAQ: CMCSA) look undervalued, even though shareholders fear the cable company could get into a bidding war with Fox and overpay for U.K. satellite operator Sky, or worse, challenge Fox's deal with Disney.
Demand for refining is poised to grow faster than supply in the years ahead, leading to a surge in profits and share prices across the industry, according to "Oil Refiners Are Primed for Profits" by Jack Hough. See what Barron's believes this means for the likes of refiner Andeavor (NYSE: ANDV) and Market Vectors Oil Refiners ETF (NYSE: CRAK).
See Also: Poll: Amazon The Most Trusted Name In Big Tech, Facebook Now The Least
In Tiernan Ray's "A New A.I. Era Dawns for Chip Makers," see why chip vendors such as NVIDIA Corporation (NASDAQ: NVDA) beginning to hand out circuitry blueprints to establish industry standards is a sign that artificial intelligence is going to become a lot more pervasive. Relevant companies span the semiconductor industry, according to the article.
"Why Banks Are Doing Buybacks" by Lawrence C. Strauss explores why financials led all of the 11 S&P 500 sectors in buybacks in 2017, beating out industrials, health care, consumer discretionary and even technology. See what part the nation's largest banks, including Citigroup Inc (NYSE: C) and Wells Fargo & Co (NYSE: WFC) had to play.
Also in this week's Barron's:
The FANG stocks bite back
How every crisis is a trading opportunity
Finding income in surprising places
Where the best bond opportunities are now
How to play the tech-stock swoon
Whether Tesla Inc (NASDAQ: TSLA) shares could rally
Microsoft's path to a $1 trillion market cap
Which commodities led first-quarter gains
View Comments and Join the Discussion!
Posted-In: Andeavor Barron's Citigroup Comcast Microsoft NVIDIAMedia Trading Ideas Best of Benzinga