The Auto Industry Is Getting Back Online, And That's Good For Electrification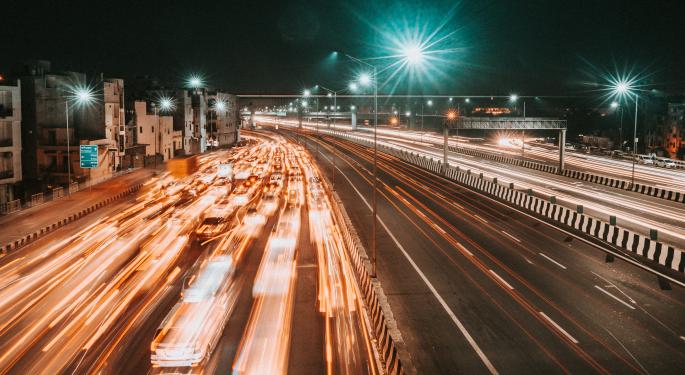 With even U.S. automakers restarting production and joining their European peers in the 'reset' stage, there is finally a glimpse of optimism in the air. Although the survival of traditional carmakers is far from certain, at least 51 plants in the U.S. have restarted as of Monday, with Detroit's Big 3 leading the way and Tesla Motors Inc (NASDAQ: TSLA) resuming operations at its California plant.
So after taking a brief pause, the race is back on to see who can dominate the electric vehicle revolution.
Speaking of sustainable and cost-effective electric vehicles, Workhorse Group Inc (NASDAQ: WKHS) reported its first fiscal quarter results on May 6th and it showed that it's still worth the bite despite the challenges it encountered with a significant drop in revenues due to COVID-19 imposed limitations. It delivered a profit of $4.8 million which is even more significant when compared to a loss a year earlier.
Meanwhile, General Motors (NYSE: GM) is also trying to give Tesla a run for its money as it aims to be the first to deliver the 1 million mile battery.
Auto parts
Advance Auto Parts Inc (NYSE: AAP) reported terrible earnings Tuesday morning as it lagged Q1 estimates with an earnings miss. Autozone Inc (NYSE: AZO) will report on May 26th, but it was well-positioned before the crisis due to strong advantages that have protected the company against threats from online channels. Gabriel Plotkin's $7 billion Melvin Capital fund surely thinks so, as it snapped up 222,204 AZO shares last quarter. The leading auto-parts company has significant financial flexibility allowing it to persist amid material weakness and uncertainty during the upcoming months.
Moreover, Franchise Holdings (OTCQB: FNHI), which will bring the world the very first solar-powered tonneau covers for all pickup trucks, had record 2019 revenues, specifically a 347% year-over-year jump compared to 2019.
Electrification is inevitable
Most electric car batteries today already last 100,000-200,000 miles before they need to be replaced. Comparatively, the life span of most gas-engine cars is 150,000 miles. Looking at it that way, the million-mile goal may seem overly ambitious — maybe even unnecessary. But the same can be said for car racing, yet this doesn't make race lovers any less passionate about them nor discourage them from doing it.
On the other hand, electrification is beyond necessary as the quality of life on Earth is directly influenced by the exit of internal combustion engines.
Even traditional automakers like Ford Motor Company (NYSE: F) know this. Despite being hit hard with the pandemic, it is up and running to avoid further delays on the electric version of its cash cow, the Ford F-150 pickup truck, along with big plans for the all-new Ford Bronco SUV; and the promising, pure-electric Ford Mustang Mach-E.
COVID-19 has put the economy on a virtual standstill and has paused the electric wave for a while, but it has by no means stopped it. The electrification of the industry will hopefully be up to their prior speed shortly.
This article is not a press release and is contributed by Ivana Popovic who is a verified independent journalist for IAMNewswire. It should not be construed as investment advice at any time please read the full disclosure . Ivana Popovic does not hold any position in the mentioned companies. Press Releases – If you are looking for full Press release distribution contact: press@iamnewswire.com Contributors – IAM Newswire accepts pitches. If you're interested in becoming an IAM journalist contact: contributors@iamnewswire.com Questions about this release can be send to ivana@iamnewswire.com
The post The Auto Market Could Recover Faster Than Expected appeared first on IAM Newswire.
Photo by Pratik Gupta on Unsplash
The preceding article is from one of our external contributors. It does not represent the opinion of Benzinga and has not been edited.
View Comments and Join the Discussion!
Posted-In: Penny Stocks General