Cramer Says Market Plunge Caused By Trading Algos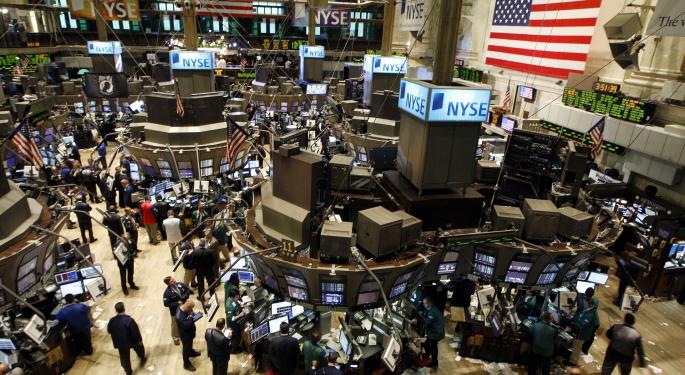 Who or what is to blame for Tuesday's market plunge? Jim Cramer says the answer is simple: "The rise of the machines."
What Happened
U.S. stock indices sold off sharply Tuesday due to algorithmic trading machines that are designed to take action "when something happens to one key indicator," Cramer said during his 'Mad Money" show Tuesday evening. The algorithms reacted to short-term interest rates trading north of the long-term rates in what's referred to as a yield curve inversion.
Simply put, many money managers have their complex algorithms set up to either sell the S&P 500 index when the yield curve inverses while other algorithms start selling bank stocks, Cramer said. As such, fund managers were engaged in a "footrace" as heavyweight firms were "trying to get out ahead of others."
Why It's Important
Tuesday's trading action reveals two major concerns for investors.
The inversion of the yield curve is very much a problem as it "overrides" favorable macro economic read-outs, including employment and consumer data, Cramer said.
So many money managers have similar algorithms, which implies it outnumbers those who want to act as buyers and take on the other side of the trade.
"If we all know that stocks go down on certain triggers, then who the heck would want to buy stocks?" Cramer said.
What's Next
Tuesday's trading session carried over into Thursday, but it seems not much has changed in terms of sentiment. The percentages are simply "against you" and the machines are "in charge."
Related Links:
What A Yield Curve Inversion Means For Traders
View Comments and Join the Discussion!
Posted-In: CNBC Dow Jones Jim Cramer Trading Machines yield curveFutures Markets Media Best of Benzinga