A Day In The Life Of A High-Frequency Trader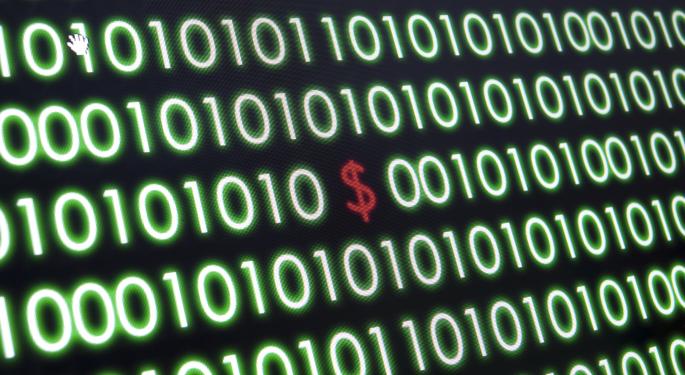 Ezra Rapoport doesn't sleep much during the week.
He's a high-frequency trader in futures markets, which are only closed for 45 minutes every day. His systems are running 23 hours a day, and Rapoport himself is up and running for most of that time as well.
Rapoport is the head of automated strategy and development for Flammarion Capital Partners and recently joined Benzinga's #PreMarket Prep to talk about the average day in the life of a high-frequency traders.
Related Link: Jeff deGraaf On What Happens When Quantitative Easing Ends
The Life Of An Early Riser
"I drag myself out of bed as early as I can possibly manage after staying up as late as I can manage," Rapoport said. "So basically, I stay up until about midnight, and I wake up at about four to get myself to the office."
By the time he's reached the office, Rapoport has already been checking his trades for hours. He fires up his Bloomberg, checks his news sources and numbers, and gets prepared for the day.
Completely Automated Trading Volume
As a high-frequency trader, essentially all of his trading volume is completely automated. He monitors the trading activity all day, but none of the orders are placed by hand.
In addition to constantly observing trading, Rapoport also works on development and maintenance. During the 45 minutes that futures markets are closed, he and his team go into their server and make any necessary updates or configurations to files.
"So we have a 45-minute maintenance period every night before the market reopens, but other than that, we are absolutely up 23 hours a day for five sessions," he said.
For those who don't know what ebola looks like... pic.twitter.com/8sXAsIIIWG

— Ezra Rapoport (@HFBondsTrader) October 24, 2014
Sky High Number Of Trades
In addition trading for long hours, Rapoport's systems trade very large volumes. On a normal day, they're doing trades in the thousands to tens of thousands.
"When we get to quarterly expirations or other events where there's volume driven up in the futures -- which is where we like to be -- on those high-volume days, things can get into the hundreds of thousands of transactions."
He also talked about his average holding times and how he was trained by floor traders.
Check out his full interview here:
Don't forget to tune in to Benzinga's #PreMarket Prep Monday-Friday 8-9:45 a.m. ET all of the premarket info, news and data needed to start the trading day.
Posted-In: Benzinga #PreMarket Prep Ezra Raporport HFT high frequency tradingFutures Markets Interview Best of Benzinga
View Comments and Join the Discussion!