Crude Oil Continues Fall on Weakness in Europe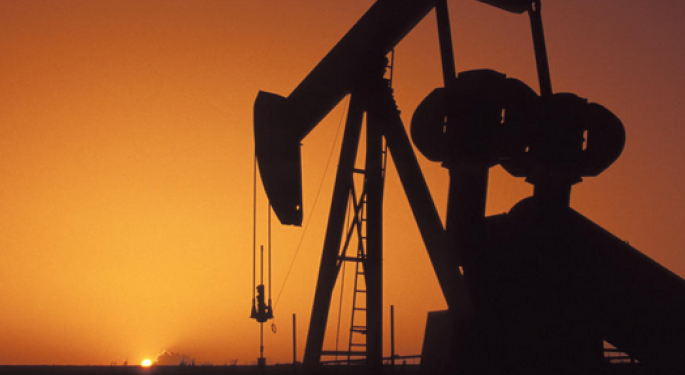 Near NYMEX crude oil futures are traded down more than 1% on Monday as low as $91.25/barrel while Brent was off nearly $2.00 per barrel as traders took a "risk off" stance on uncertainty over economic activity in Europe. Crude oil prices rallied on Friday in London and New York but fell in late Asian trading on Monday after a weekend disagreement between German Chancellor Angela Merkel and French President Francois Hollande over the start of bank oversight raised new doubts about a resolution of the European debt crisis and the outlook for the European economy. "It's all EU related," said Julian Brigden of Macro Intelligence 2 Partners. "People are far too bulled up and complacent."
Crude oil has been especially volatile in recent weeks. Traders bought crude last week on the hope that a resolution of the debt crisis in Europe will increase economic activity and demand for oil. This weekend's argument between the leaders of France and Germany has popped that hopeful bubble.
Press reports out of Asia indicate that growth in China is slowing down faster than previously thought. Widespread protests over a territorial dispute with Japan have disrupted production at many Japanese-owned factories in China while the ongoing leadership transition has suffered a few bumps along the way which have increased the overall level of uncertainty in China. This has added to negative sentiment on oil.
Finally, Reuters reported on September 18 that the United Nations Conference on Trade and Development (UNCTAD) has called for governments to directly intervene in commodity markets to "pop price bubbles, prevent crashes and combat powerful financial investors" following the flash crash in crude oil prices on September 17. The UNCTAD report argues that position limits, such as those imposed by Dodd-Frank in the U.S., are not sufficient to prevent excessive commodity price volatility. This, too, has made traders wary.
But it is not all bad news for crude oil bulls. On the political front, Iran continues its saber-rattling rhetoric against Israel and the United States. Bloomberg reports that CNN will air an interview with Iranian President Mahmoud Ahmadinejad later today in which he said that Iran will defend itself if attacked by Israel, which could disrupt the flow of oil through the Persian Gulf.
Some analysts argue that fundamentals inevitably point to higher crude oil prices despite today's short-term dip. Bernstein Research published a report earlier this month in which they state that the higher production costs of unconventional crude oil from shale in the U.S. or oil sands in Canada will continue to put upward pressure on crude oil prices. Low production cost, conventional crude production is near capacity—even in Saudi Arabia—so it is the marginal barrel of oil produced from high-cost, unconventional sources that sets the long-term price of crude oil. Bernstein estimates that the marginal cost of a barrel of oil is $92.
Near NYMEX futures are traded below $92 this morning. If Bernstein Research is right, the longer oil stays below $92, the more producers of unconventional oil in North America will be thinking about reducing production to curb losses. Longer dated contracts remained above the critical $92/barrel mark on NYMEX but these too have been sold off sharply today.
United States Oil Fund (NYSE: USO), the NYSE listed crude oil ETF has gapped down at the open today and continues to trade lower following the bearish sentiment in the futures market.
Posted-In: Specialty ETFs Futures Commodities Politics Economics Markets ETFs General Best of Benzinga
View Comments and Join the Discussion!