Why China Is Afraid To Cut The Cord On North Korea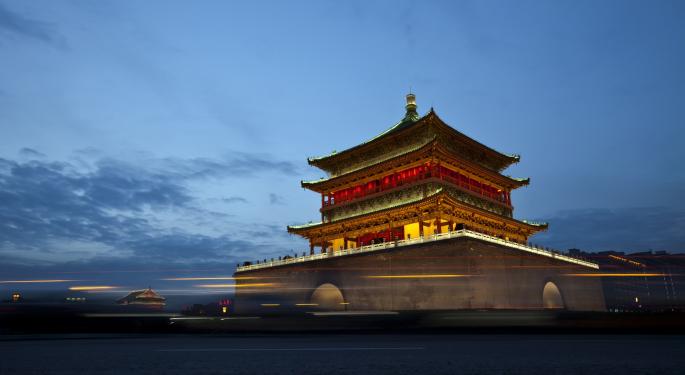 China is intensifying its crackdown on refugees fleeing North Korea, a new report says, and it cuts to the core of why Beijing is reluctant to end economic ties to Kim Jong Un's brutal police state.
China is deathly afraid millions will flee the peninsula and become an economic burden.
China is by far North Korea's biggest trading partner, with 85 percent of the latter's imports ($3.47 billion) and 83 percent of its exports ($2.83 billion) largely keeping the otherwise isolated country afloat.
Carrot And Stick
A recent Human Rights Watch report said China is ratcheting up its crackdown on North Korean refugees just as global tensions are heightening because of the latter's underground test of what the Kim's government claimed was a hydrogen bomb.
The agency said border surveillance, fortifications and the number of guards have been climbing for the last five years, a period when North Korea tested four nuclear devices. It said China routinely returns North Korean refugees home, where they are detained in prison camps in which death, torture, starvation and poor medical care is endemic.
Related Link: Poll: What Americans Want Done About North Korea
"China has known for years that North Korean security officials use torture as a matter of longstanding state policy and practice, and imprison people who leave the country without permission," Phil Robertson, deputy Asia Director at Human Rights Watch (HRW), said in the report. "By returning them to a place of torture and persecution, China is clearly violating international law and its obligations as a nation that has ratified the UN Refugee Convention."
China claims the refugees are "economic migrants."
You will find more statistics at Statista
Asia Analysts Say China May Cut Oil Exports To North Korea
HRW said it's impossible to document how many refugees are fleeing to China, but its small sampling, based on sources in China and Korea, confirmed 41 North Koreans detained by China in July and August 2017, compared with 51 from July 2016 to June 2017.
The United States has been threatening everything from increased sanctions to the "fire and fury" of a military option promised by President Donald Trump. It's sought to pressure China to cut off aid to Kim Jung Un, and even threatened to cut off trade with China - the biggest U.S. trading partner - if it doesn't act.
The pro-government South China Morning Post quoted analysts in the region as predicting that China planned to cut off supplies of crude oil for an indefinite period of time, but wouldn't cut all energy exports for fear the Kim Jung Un regime will collapse.
It quoted a diplomat as saying that North Korea has stopped giving China a heads-up on future tests since its fourth device was detonated.
View Comments and Join the Discussion!
Posted-In: Emerging Markets Futures Politics Psychology Top Stories Economics Markets Media Best of Benzinga