U.S. Oil Refining Eyes Big Expansion Amid Shale Spike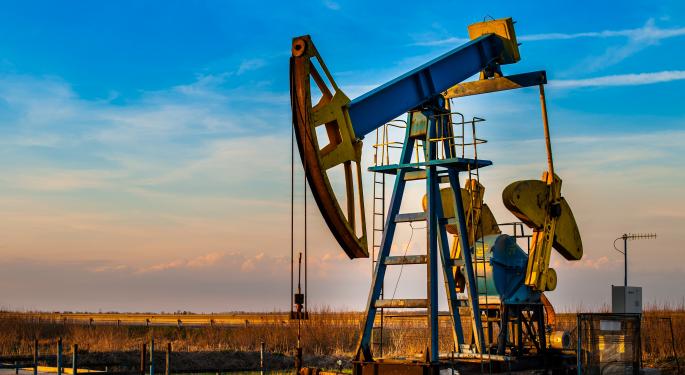 As of early 2013, according to the U.S. Energy Information Administration, there were 143 operable oil refineries in the U.S. – less than half the number there were in 1982.
But that decline appears to be ending. The new oil boom in the Dakotas, Texas, Oklahoma and elsewhere is reportedly prompting companies to both expand existing refineries – and to build smaller processing facilities.
According to data compiled by The Wall Street Journal and the IHS consulting firm, U.S. refiners are preparing to add at least 400,000 barrels of oil-refining capacity daily at existing plants between now and 2018. It also notes there are 18 projects across the country could help the U.S. increase its refining capacity by up to 600,000 barrels per day.
Related: What You Need To Know About The Ukraine Crisis
Aaron Brady, IHS' senior director, told the the Journal that one of the nation's largest refiners, Marthon Petroleum Corp (NYSE: MPC), is expanding its refining capacity by 50,000 barrels per day – by adding to existing plants so they can process the new shale oil.
Valero Energy (NYSE: VLO), meanwhile, is reportedly investing $730 million on new equipment to pump out an additional 185,000 barrels of oil to its daily refining capacity by next year.
Some oil companies are bumping up their refinery capacity by building smaller, inexpensive facilities that are less sophisticated than refineries, but still allow for some oil processing.
And, according to the Journal, other, non-refining parts of the oil sector are getting involved. The pipeline company Kinder Morgan Energy Partners (NYSE: KMP) is reportedly constructing an oil plant along the Houston Ship Channel  that, when completed, will produce around 100,000 barrels of oil daily for export.
Last June Fadel Gheit, managing director and senior energy analyst at Oppenheimer & Co., presciently told OilPrice.com increased demand, coupled with growing geopolitical tensions, would transform the refinery business in North America.
"That's good for U.S. oil production," he said during an interview. "The U.S. is importing less and is producing more, keeping capital at home. Unfortunately, because of what is happening in the Middle East and uncertainty about supply and the expectation that we have, disruption could send oil prices back to $150/bbl, which we had five years ago."
View Comments and Join the Discussion!
Posted-In: comments energyEmerging Markets Eurozone Commodities Economics Markets Media Best of Benzinga