From Acquisitions To New Hires, Coinbase Has Been Busy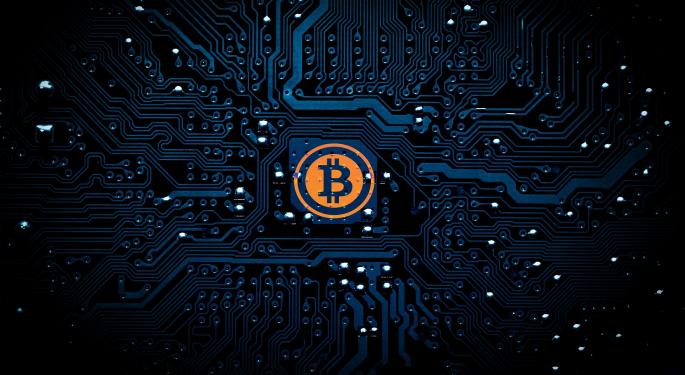 Trader and media enthusiasm for cryptocurrencies has dropped off in 2018, as the prices of most major cryptos have plummeted year-to-date. Yet cryptocurrency exchange Coinbase has been plowing ahead with growth initiatives and some big moves in recent months that flew mostly under the radar.
Here's a rundown of some major Coinbase announcements crypto traders may have missed:
Back on Jan. 17, Coinbase acquired the engineering team from Memo.AI. The move was seen as an effort by Coinbase to help the company cope with the technical requirements of the cryptocurrency boom.
In March, Coinbase announced it hired former LinkedIn head of mergers and acquisitions Emilie Choi to serve as VP of corporate and business development. Up to this point, Coinbase has generated the majority of its growth without major acquisitions, but the addition of Choi to the management team suggests Coinbase could be looking for sources of outside growth in the future.
On April 8, The Wall Street Journal reported that Coinbase contacted the U.S. Securities and Exchange Commission to inquire about the possibility of becoming a licensed brokerage firm. The move would improve Coinbase's credibility among traders, many of whom are leery of cryptocurrency investing after a series of cryptocurrency frauds and thefts have cost traders hundreds of millions of dollars.
Investor safety was the primary driver behind Alphabet, Inc. (NASDAQ: GOOG) (NASDAQ: GOOGL), Facebook, Inc. (NASDAQ: FB) and Twitter, Inc. (NYSE: TWTR) banning all cryptocurrency-related advertisements from their platforms earlier this year.
Coinbase took a major step in countering cryptocurrency's risky reputation April 9 when the company announced the hiring of Rachel Horwitz, formerly director of technology communications at Facebook. Horwitz will serve as Coinbase's first-ever VP of communications and will face the tough task of polishing cryptocurrency's tarnished reputation as a safe investment.
On April 13, Coinbase made another sizable acquisition when it announced a buyout of Ethereum wallet Cipher Browser. The terms of the deal were not disclosed, but Coinbase said it plans to merge many of the features of Cipher's Web 3 decentralized app browser with Coinbase's decentralized mobile browser Toshi.
On Monday, Coinbase announced another major move, reportedly paying $100 million for Earn.com, a platform that allows users to earn cryptocurrency for replying to emails and completing tasks. As part of the deal, Earn.com co-founder and CEO Balaji Srinivasan will join Coinbase and become the company's first chief technology officer.
Coinbase is certainly aggressively pursuing growth initiatives and making a big bet that the slump in cryptocurrency prices is only a short-term phenomenon. If cryptocurrency trading popularity rebounds, Coinbase's strategic acquisitions could put the exchange at the epicenter of the next boom.
The price of bitcoin has fallen 40.7 percent so far in 2018, Ethereum prices are down 32.4 percent and Ripple prices are down 66.8 percent. The Bitcoin Investment Trust (OTC: GBTC) is down 41.4 percent year-to-date.
Related Links:
Today In Cryptocurrency: Kraken Pulls Out Of Japan, Pornhub Accepts Verge Currency
View Comments and Join the Discussion!
Posted-In: Balaji Srinivsasan Cipher Browser Coinbase Earn.comCryptocurrency M&A News Markets Best of Benzinga