New Oanda CTO Should Drive Major FinTech Expansion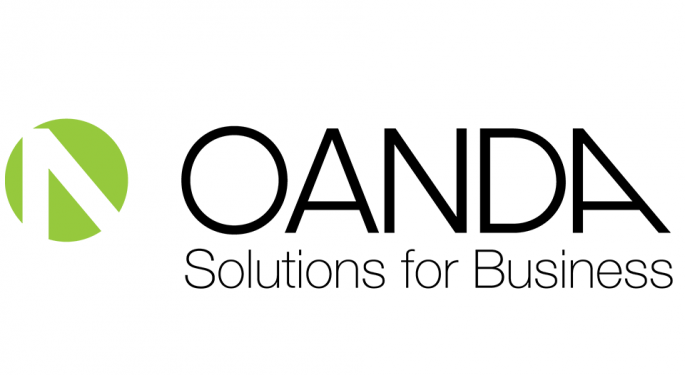 OANDA has revolutionized forex trading since it began operations in 1996, allowing retail traders to open accounts with as little as $1.00. Industry insiders predicted the come-one come-all approach would fail, with heavy accounting requirements consuming minor income generated by ultra-small trade transactions. But the Toronto-based broker has grown in leaps and bounds, benefiting from technological innovation that has significantly lowered operating costs.
The company has earned numerous client satisfaction awards, including "Best Value for Money" in Investment Trend's 2014 USA FX Report. They currently offer access to 71 currency pairs, 16 stock index CFDs, 8 commodity CFDs, 6 bond CFDs, and 23 metals CFDs to traders in the U.S., U.K., Singapore, Canada, and Australia (Note: CFDs are not available to U.S. traders). Account holders can log on to Metatrader 4 as well as proprietary custom-built desktop, web, and mobile trading platforms.
New OANDA CTO Signals Financial Technology Expansion
The recent hiring of Warren Faleiro as OANDA's new Chief Technology Officer (CTO) should signal the next chapter in state-of-the-art initiatives that are likely to include a major financial technology expansion. Faleiro previously served as CTO at FreshBooks, a Canadian accounting software application provider. His impressive 20-year resume includes time spent at financial technology companies in Canada and the Bay Area.
According to the company's April 3 press release, Faleiro will engage in the "development and delivery of OANDA's products and services" while augmenting the company's global technology strategy and provide "technical leadership across all areas of business." His appointment has led to speculation the broker will soon offer cryptocurrency trading in reaction to strong interest expressed through the client feedback system. The company hasn't tried to dispel those rumors, and has regularly used its blog to inform account holders about developments in digital currencies.
Retail Traders To Benefit From Tech Initiatives
Former CFO Vatsa Narasimha replaced outgoing CEO Ed Eger in January 2017, noting a renewed commitment to "expand OANDA's trading, data and cross-border payment businesses." He made those comments less than six months after the company's proprietary trading software was named as the world's Best Retail FX Platform by respected industry publication FX Week. The company earned additional kudos in September, winning the Best Forex Trading Technology award at the U.K. Forex Awards, confirming the new CEO's pledge.
Even so, a recent broker review noted the trading platform sometimes felt disjointed, with news, economic analysis, and advanced market data opening in web pages outside the standalone software. Faleiro is likely to address these "quality of life" shortcomings while adding robust features that strive to maintain the excellence noted in recent awards. He'll also have to contend with a Metatrader 4 platform that is aging after many years of industry-wide popularity.
CTO Key To OANDA's Institutional Growth
In recent years, OANDA has leveraged its state-of-the-art financial technology from its retail roots into business solutions, offering an exchange rate API and corporate FX payment system that has attracted an impressive client list including Alphabet Inc. (NASDAQ: GOOGL) (NASDAQ: GOOG) (Google), KPMG, Tesla Inc. (NASDAQ: TSLA), Airbnb and FedEx Corporation (NYSE: FDX). Businesses now can access 170 countries and territories, with seamless money transfer, tax reporting, and hedging tools across exchange rates.
Faliero's accounting software background should enable major upgrades and new product offerings in these profitable business enterprises, allowing the broker to take market share from rivals. In a January 2017 white paper, OANDA noted its licensed Historical Currency Converter now impacts 170,000 employees at 1,300 business locations, with a special focus on corporate tax preparation. Faliero's special focus on corporate tax preparation offers a nearly perfect fit with the CTO's real world experience, raising odds for major fintech initiatives in coming years.
- Alan Farley
Posted-In: Alan Farley InvestopediaCryptocurrency Fintech Forex Markets General
View Comments and Join the Discussion!