This Week In Cryptos: ShadowCash, BitConnect Make Big Moves As Regulators Take Center Stage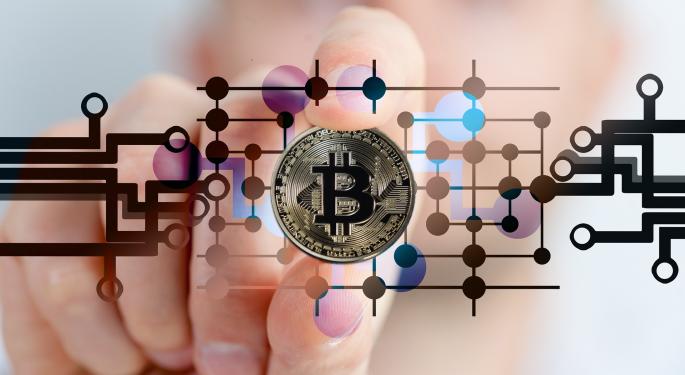 The extremely volatile cryptocurrency market had yet another extremely volatile week this week after a handful of impactful headlines shook the market.
Cryptocurrency In The News
The biggest news of the week came out of South Korea. On Thursday, South Korea policymakers said the country is considering following China's lead and shutting down all of its domestic cryptocurrency echanges. South Korea is one of the largest cryptocurrency trading hubs in the world, accounting for up to 12 percent of all bitcoin trading, by some estimates.
South Korea's chief of the Financial Services Commission said the government is still deciding whether or not it wants to shut down all exchanges or just those currently violating the law.
On Thursday, BuzzFeed reported scammers are now using fake social media accounts and fake news sites to promote cryptocurrencies and spread false information. BuzzFeed highlighted one case in which a Twitter user posing as John McAfee, founder of cybersecurity firm McAfee, recommended followers buy cryptocurrency GVT. The tweet from the fake McAfee account sent the price of GVT soaring by roughly 50 percent in a matter of hours.
Also this week, the SEC once again raised concerns about the safety of bitcoin-themed investments and told all the funds and products looking for the SEC's seal of approval that they will have to prove that their products will prioritize investor safety. The SEC has yet to approve a bitcoin EF for trading on a major U.S. exchange.
Popular Crypto Plays
The mostly negative headlines prompted a huge mid-week sell-off in most of the top cryptocurrencies, but many of them bounced back late in the week. Here's how several top investments fared this week:
Bitcoin declined 17.2 percent.
CBOE Bitcoin Futures declined 2.0 percent.
Ethereum declined 17.3 percent.
Ripple declined 24.1 percent.
Biggest Winners
Here are the five cryptocurrencies with at least a $1 million market cap that have made the biggest gains over the past seven days (price as of Friday afternoon):
ShadowCash - $4.2 million market cap, 138.2 percent gain.
PureVidz - $2.8 million market cap, 134.0 percent gain.
Philosopher Stones - $1.3 million market cap, 122.2 percent gain.
HOdlcoin - $6.1 million market cap, 115.4 percent gain.
BitTokens - $1.3 million market cap, 96.8 percent gain.
Biggest Losers
Here are the five cryptocurrencies that were hit hardest this week:
BitConnect - $276.0 million market cap, 90.6 percent loss.
IncaKoin - $1.4 million market cap, 77.9 percent loss.
Scorecoin - $3.3 million market cap, 69.9 percent loss.
BigUp - $1.0 million market cap, 68.7 percent loss.
ColossusCoinXT- $20.6 million market cap, 67.8 percent loss.
Related Links:
12 Cryptocurrencies To Watch In 2018 (Besides Bitcoin)
View Comments and Join the Discussion!
Posted-In: Bitcoin bitcoin futures BitConnect Ethereum ripple ShadowCashCryptocurrency Markets Best of Benzinga