Harbinger Capital's Phil Falcone Makes Unreal Bet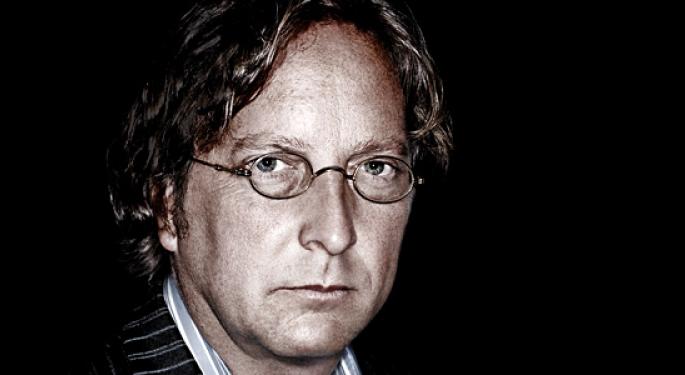 Phil Falcone made over a billion dollars betting against subprime mortgages in 2007. He manages the $8 billion Harbinger Capital hedge fund. Falcone's newest bet is astounding in its riskiness and could blow up in his face in spectacular fashion.
According to a blockbuster Reuters article, Harbinger's two main investment funds are the owners of LightSquared, an upstart Reston, Virginia-based telecom company that plans to use two orbiting satellites to bring high-speed Internet service to some 260 million people in the U.S. by 2015.
The investment is roughly $3 billion, or 40% of Harbinger's assets. The company was formerly known as SkyTerra Communications. Put another way, if this investment does not work out, and it is unbelievably risky, Falcone will probably be looking for another job (not that he would need it) and Harbinger will be no more. It is just that simple.
The article highlights a number of facts which seem to raise questions about the possible fiduciary irresponsibility of Falcone's massive bet as it relates to his investors. In December of 2008, Harbinger put up gates which limited the amount of money many investors could pull out of the funds. These were designed to prevent a run on the bank type of situation which would saddle Harbinger with only hard-to-trade assets like distressed bonds and equity stakes in private companies.
Several investors contacted by Reuters, none of whom wanted to be identified, said they'd redeem more of their money from the funds if Falcone would permit it. The main reason? Concerns about LightSquared, they say. "We are being paid to be more skeptical these days and we are quite frankly concerned by what he seems to be doing," said a representative for an institutional investor.
This seems somewhat inequitable. As noted before, Falcone is already a billionaire, and if his wild bet on LightSquared does not work out, he can simply ride off into the sunset as one of the richest people in the world. But, what about his investors? What if the $3 billion wager goes wrong? They will likely be hurt considerably more than Phil Falcone. This raises some questions.
One has to wonder why Falcone would do something like this. Reuters notes that this is one of the riskiest hedge fund trades ever. For Falcone's sake, hopefully LightSquared will work out, but the company faces huge hurdles going forward and Harbinger's investors, whether they want to come along or not, can expect one hell of a wild ride - which will likely lead to incredible riches, or a spectacular blow-up.
The Futures & Forex Expo is approaching. Learn Free Money-Making Strategies to Use Now
Posted-In: Harbinger Capital Phil FalconeNews Hedge Funds Movers & Shakers Intraday Update General
View Comments and Join the Discussion!