Is Bitcoin The New Gold? Goldman Sachs Doesn't Think So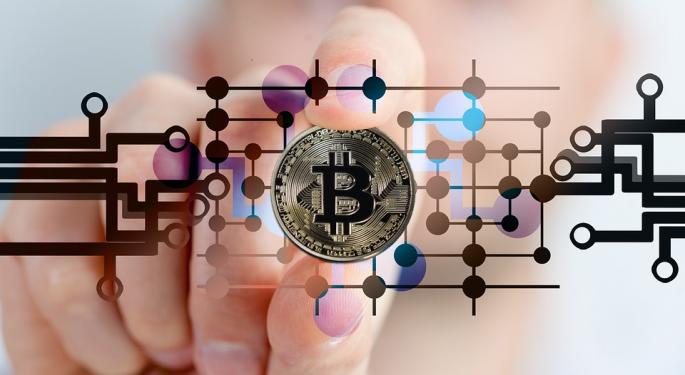 Goldman Sachs Group Inc (NYSE: GS)'s CEO Lloyd Blankfein said in early October that he has "no conclusion" on bitcoin's prospect and isn't ready to endorse or reject the digital currency. The executive's personal view of bitcoin remains unknown and may not change after some of the firm's analysts released a research report comparing bitcoin's outlook to that of gold.
Precious metals like gold continue to remain a "relevant asset class" in modern portfolios despite a lack of yield, Bloomberg quoted Goldman Sachs' Jeffrey Currie and Michael Hinds as saying in a research report. In fact, precious metals continue to remain relevant despite the emergence of new asset classes like cryptocurrencies.
However, it's likely the gold versus bitcoin debate will remain ongoing for many years to come.
In gold's case, the asset class typically sees short to medium-term growth during times of uncertainties while wealth is a long-term driver. In bitcoin's case, the volatility may be too much for some investors to stomach given the price appreciation from $1,000 to start 2017 toward above the $5,000 mark. By contrast, gold is up 12 percent over the same period.
The battle of gold versus bitcoin also includes four factors, most of which gold proves to be the superior choice for investors:
Durability: Bitcoin remains vulnerable to hacking so gold by default wins this category.
Portability: Transferring gold can be very expensive given its weight and it is much faster and cheaper to move bitcoin.
Intrinsic value: It is very easy to create new cryptocurrency so there is no control over supply at a macroeconomic level and zero intrinsic value due to rarity. By contrast, there is a limited supply of gold across the world.
Unit of account: The bitcoin/dollar volatility averaged nearly seven times that of gold throughout 2017.
Related Links:
Dimon Thinks Governments Are Going To Crush Bitcoin One Day
View Comments and Join the Discussion!
Posted-In: Bitcoin Bloomberg digital currency GoldCommodities Forex Markets Media Best of Benzinga