Dimon Thinks Governments Are Going To Crush Bitcoin One Day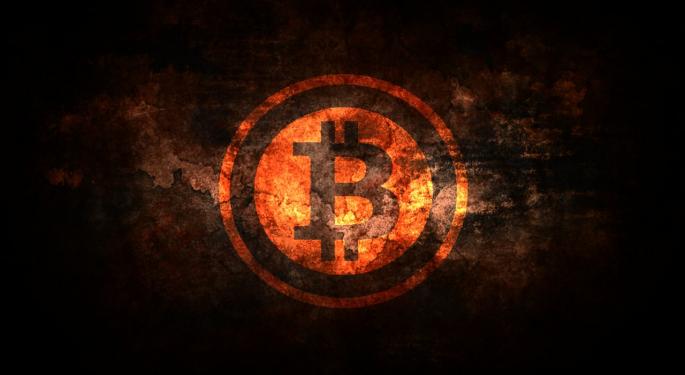 Jamie Dimon spoke at the Institute of International Finance about cryptocurrencies.
He said blockchain technology is great and he finds digital currencies and cryptocurrencies useful. JPMorgan Chase & Co. (NYSE: JPM) moves $6 trillion every day digitally and doesn't use cash. He wouldn't have a problem if he had to move the money digitally with blockchain technology, because it would still be a dollar, euro, yen or sterling cryptocurrency.
See Also: A Guide To Who Loves And Hates Cryptocurrency
Dimon has an issue with non-fiat cryptocurrencies, because he doesn't understand the value of something that doesn't have value. He doesn't care how bitcoin trades, at what price it trades or who trades it. If you are "stupid" enough to buy it, you're going to pay the price for it one day, said Dimon. He added that bitcoin could trade to $100,000 before it trades to zero. The only value of bitcoin is what the other guy is willing to pay for it, explained Dimon.
Governments are going to crush bitcoin one day because they like to know where the money is, who has it and what are they doing with it, said Dimon. They like to control their currency and their economy. China has already put curbs on bitcoin. Dimon added that Japan has accepted yen cryptocurrency and not bitcoin. There is a use for bitcoin if you live in Venezuela, Cuba, North Korea or if you're a criminal, concluded Dimon.
View Comments and Join the Discussion!
Posted-In: Bitcoin CNBC Institute of International Finance Jamie DimonCryptocurrency Forex Markets Media Best of Benzinga