Bitcoin Could Disrupt Transactions Business With Low Fees, More Security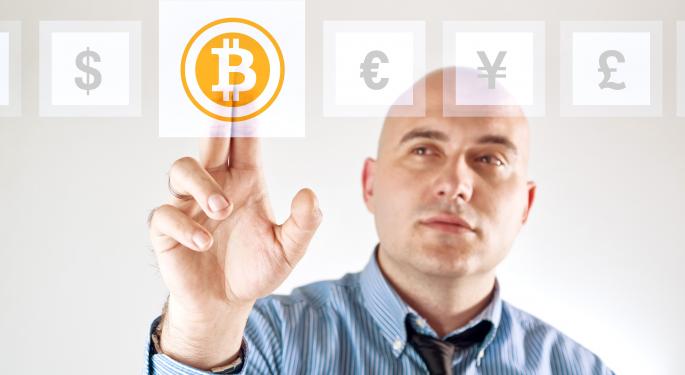 Bitcoin, the crypto-currency that has become immensely popular in the tech and finance world, is still somewhat of a mystery. Many pundits and analysts have a hard time trying to figure out what Bitcoin actually is -- is it a commodity? How can it work without any regulation? Can it develop into a global currency?
While many of these questions remain unanswered, it seems like entrepreneurs in Silicon Valley may have an idea on what the future holds for the enigmatic trend.
Chris Dixon, a partner at the prestigious California-based venture capital group Andreessen Horowitz, wrote a convincing blog post about how he thinks Bitcoin could be successful in replacing current payment systems. Dixon writes, "At some point, I had an "aha!" moment and realized that Bitcoin was best understood as a new software protocol through which you could rebuild the payments industry in ways that are better and cheaper."
Related: Google To Add Bitcoin Support For Google Wallet
According to the post, banks and payment companies make at least $500 billion a year in processing fees (and that figure could be higher, Dixon writes). Processing fees by companies like Visa and JP Morgan not only offer these large financial institutions a way to make money without actually doing anything, but also affect startups.
Payment fees that run about 2.5 percent for small businesses and startups drastically affect profit margins for burgeoning companies, and takes away money that could be reinvested into expansion. Besides charging cheaper transaction fees, Bitcoin has a number of other advantage to existing payment methods, writes Bloomberg. Bitcoin transactions are documented almost instantly and are confirmed in a short amount of time.
Current payment methods are slow, pricey, and can be susceptible to fraud, which makes the seemingly easy task of moving cash difficult. Services like Western Union charge premiums in order to make cash available quickly and there aren't any guarantees that payments go through in the same day. International transfers can take up to five days, which is outrageous in 2014.
A Bitcoin "Paypal" system can solve all these problems, all the while being more secure.
Bitcoin, however, is still relatively new and does have its growing pains. Without a central bank to regulate the digital currency, it is extremely volatile and vulnerable to drastic changes in price. Major retailers and banks are weary of Bitcoin because of its volatility, says the Institute of International Finance. However, due to its security and the potential savings for companies, Bitcoin could disrupt the current payment industry, which could have a massive impact on the finance industry.
Posted-In: Bitcoin Bloomberg Chris DixonCommodities Economics Startups Tech General Best of Benzinga
View Comments and Join the Discussion!