Cannabis Movers & Shakers: 357, Perfect Union, Terra Tech, Rapid Therapeutic, Hero Technologies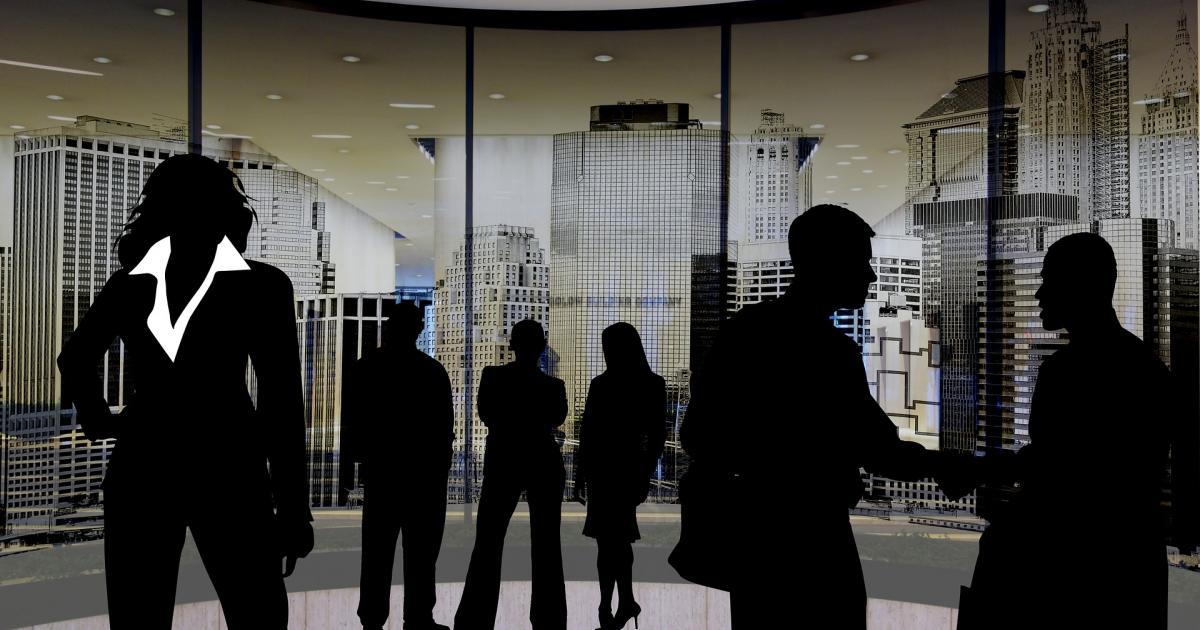 Here is a summary of the latest leadership changes within the cannabis industry.
357's Hemp Logistics Division Appoints New Strategic Advisor
357 Hemp Logistics has tapped Jeremy Powers to serve as strategic advisor.
Powers brings over two decades of experience in the logistics industry. During his career, he worked within sales, marketing, PR, and freight operations.
Over the past ten years, he founded a logistics sales agency and consulting firm, LGS Group, and co-founded Hangar A, a logistics technology enterprise.
357 Hemp Logistics is The 357 Company's division focusing on hemp logistics in relation to standard operating procedures.
357 co-founder Brandon Goehl welcomed Powers to the team, adding they believe in "disrupting the status quo by significantly raising the bar for transparency, performance and customer satisfaction, as well as providing features and services no other competitor offers."
Perfect Union Confirms 3 New Hires
Cannabis retailer Perfect Union has welcomed three cannabis pros to its ranks — Greg Sutton, Lisah Poore, and Arturo Sanchez.
Sutton will serve as Chief Operating Officer and oversee supply chain, in-house brands, cultivation and production operations, as well as the new brand development. Prior to this, Sutton held the same position in Harborside Inc.
Poore will supervise retail operation and sales as well as staff and consumer education. As a Senior Vice President of Operations, she would also oversee New Mexico operations and human resources. Previously, Poore has worked at Estee Lauder/MAC and Starbucks Corp. (NASDAQ:SBUX).
In addition, she served as a vice president at Sephora.
Sanchez, a former vice president of compliance at Terra Tech, was named Vice President of Legal Affairs. In his new role, he will manage mergers and acquisitions, as well as general counsel on corporate matters, outside counsel coordination, and litigation coordination.
"We're proud to have these cannabis pioneers join the Perfect Union family," Perfect Union CEO David Spradlin said.
Over the last year, Sacramento, California-based retail opened five new stores within the state, including retail locations in Seaside, Riverbank, Morro Bay, Turlock, and Weed.
Terra Tech Parts Ways With Two Board Members, Increases Its Financial Flexibility
Vertically integrated cannabis-focused agriculture company Terra Tech Corp. (OTCQX:TRTC) revealed Monday it has parted ways with Derek Peterson and Mike Nahass, who served as the board's members.
Both Nahass and Peterson agreed to the cancellation of their Series A Preferred Stock.
The Irvine, California-based company reported the departure of the two seasoned experts on the heels of announcing a capital infusion, including the amendment of its existing convertible notes and sale of the new convertible notes.
As a result, Terra Tech expects to secure roughly $18 million over one year, starting in April.
"Derek and Mike's vision for the Company and the foundation they established will be very valuable in 2021 and beyond, but both Mr. Nahass and Mr. Peterson determined that now was the appropriate time to bring in new management and board members," the company's CEO Frank Knuettel II noted.
In addition, Knuettel was named Interim CEO and President in December.
Rapid Therapeutic Taps Dr. Duane Drinkwine To Boost Lab Operations
Rapid Therapeutic Science Laboratories, Inc. (OTC:RTSL) has appointed Dr. Duane Drinkwine, Ph.D., to supervise its laboratory operations.
Dr. Drinkwine brings over three decades of experience in the pharmaceutical industry.
Over the past five years, he served as a consulting engineer for several manufacturers of laboratory equipment in "Big Pharma" as well as the hemp industry.
"It is axiomatic that RTSL needed a scientist of Dr. Drinkwine's caliber as we make new inroads into the use of cannabinoids by worldwide consumers," the company's CEO, Donal R. Schmidt, Jr. said.
Hero Technologies To Expandf Strategic Workforce
Seed-to-sale cannabis company Hero Technologies Inc. (OTC:HENC) is poised to deepen its bench with up to three new corporate development managers.
Dover, Delaware-based company, already hired one person, which remained undisclosed. In addition, it has another employee under a previous contract and also considers hiring up to two additional persons.
"We are investing in key resources to expand company revenue and profits through further acquisitions," CEO Gina Serkasevich stated. "We look forward to continue reporting on our progress to our investors as we build our team."
© 2020 Benzinga.com. Benzinga does not provide investment advice. All rights reserved.
---